Since the arrival of our little
Monroe
it's been crazy trying to keep up with all three of my kids. I had a goal this year to take more personal photos of my family and document our lives better. I've been doing just that, but have had hardly an extra minute to blog all the fun events and craziness here at the Lyon household!
So, my kids have been a bit on the absent side of my blog, more than I'd like them to be. I want to include more personal posts in between my wedding/portrait posts. Here are some photos I took of my kids on a random day a few weeks ago while Justin was away at
Coachella
.
I'm truly in-love with each one of my kids, their personalities just keep blooming and I'm trying to enjoy every minute of their childhood before it passes right by me!
One of my favorite portraits of Monroe to date! LOVE her little dimple on her cheek below her left eye!
Thanks for humoring my love for my kids and letting me gush all over them:)
I always like to a big blogpost of my kids for their birthdays, but I've recently decided to incorporate something different. I've decided to do a blogpost featuring a year in the life of each one of my kids every time they have a birthday because they change SO much in just one year! It's really fun to see the difference that takes place in my kids in just one year! So here you have it, a year in the life of Hudson...age 6 to 7!
Hudson on his 7th birthday! April 2012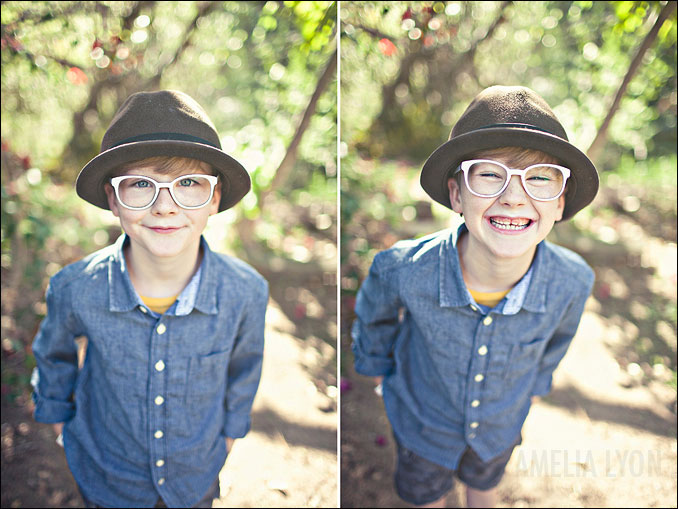 Hudson on his 6th birthday! April 2011. Can you see the difference?! I'll also say that he's grown over 4 inches since his 6 birthday!
October 2011 Justin helped the boys make cardboard robots out of our recycling.
Halloween & Sloan's birthday party October 2011. Hudson and Grace.
Happy 7th birthday to my wonderful little/big boy Hudson! Daddy and I are so humbled and honored to be your parents! We can't wait to see what the next year of your life will be like! Love you dude!