I'm so happy to FINALLY do Monroe's "year in the life of" post for her second birthday...I'm only two months late!;) Better late than never!
It's BANANAS to think of the transformation that took place between age 1 and 2 for our little Monroe! She went from baby, to toddler, to little girl in ONE year!! She brings SO much light and JOY to our family! Her smile, her little voice, and the way that she pronounces "Cin-da-lolla" (Cinderella, lol) just melts our hearts!!! She's so playful and her happiness is so contagious, it's amazing! What a blessing she is to our family, we love this little girl to pieces!
Monroe age one and age two, side by side!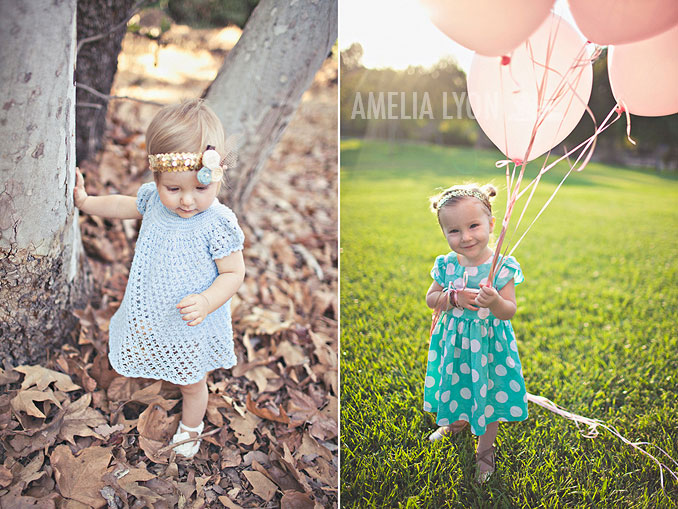 Her first birthday party! September 2012.
October 2012.
My favorite sweater on her, I just had to buy it! January 2013.
I'm so thankful for every day that she's in my life!!
She's such a ham!
September 2013! How in the world did she turn TWO already?!
Hey hey!!! We're taking a little family vacation to Utah in the Salt Lake City/Heber City area next week July 8th-12th and have time to book a few MINI SESSIONS!! Mini sessions are $250 for 30 minutes and include online proofing. Full sessions are also available for $500 for 90 minutes and includes online proofing as well as a $100 print credit!
Email amelia@amelialyon.com to book a session as soon as possible so we can plan out our trip!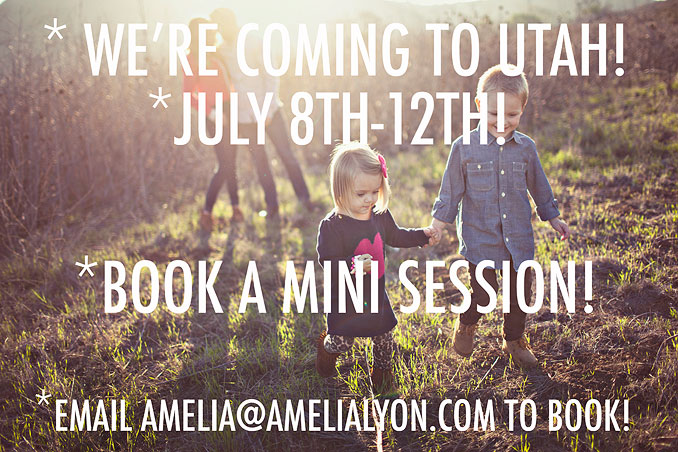 *High resolution digital negatives from sessions are available for purchase, email Amelia for further details.