We are so excited, the LYON-SHOP Part Deux sold out on it's first day! We feel beyond blessed and are blown away by the turnout! We CANNOT wait to meet all of the attendees at the kick-off party the night before on the 26th. October 27th is going to be a good day!
Have a great weekend everybody!
LYON-SHOP
coming to Laguna Beach on October 27th, 2009!
We sold out super fast last time and we had an awesome response. Not only was the turnout great, but the actual LYON-SHOP day was a huge success! We feel so thankful to have had such an amazing group of fellow photographers come out to learn from us! We've been eager to announce a second LYON-SHOP since our first experience was so positive. Here is more info: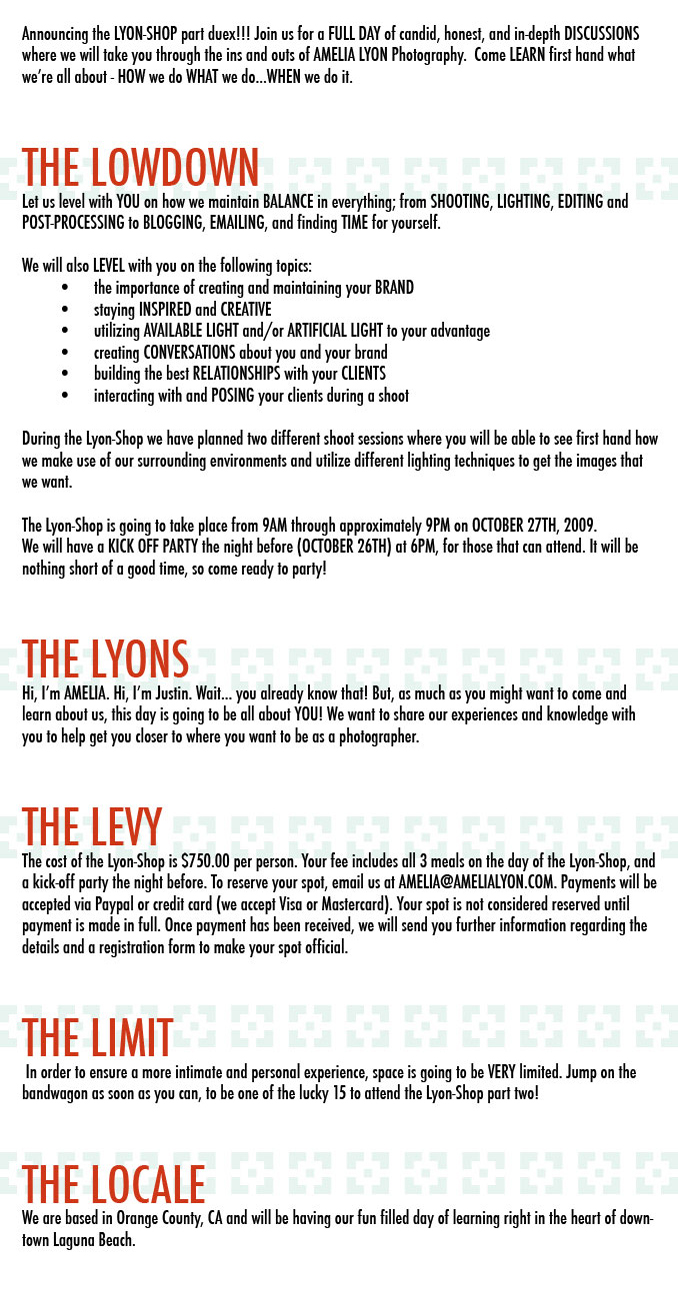 We lucked out and found a great location for our first LYON-SHOP at the
Tranquil Tea Lounge
in Fullerton, great ambiance, great food, amazing tea, and sweet service!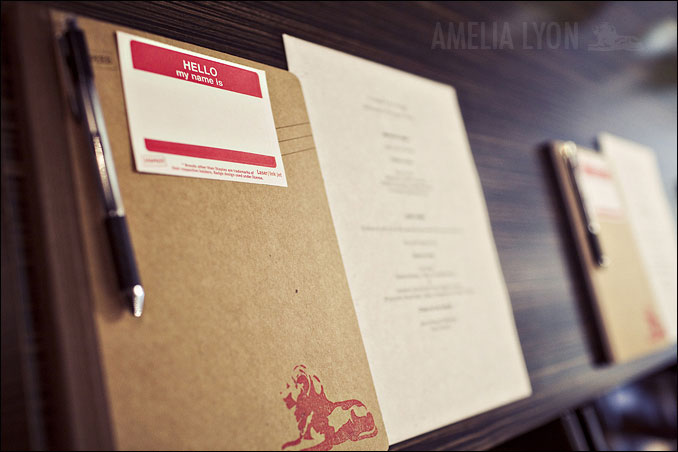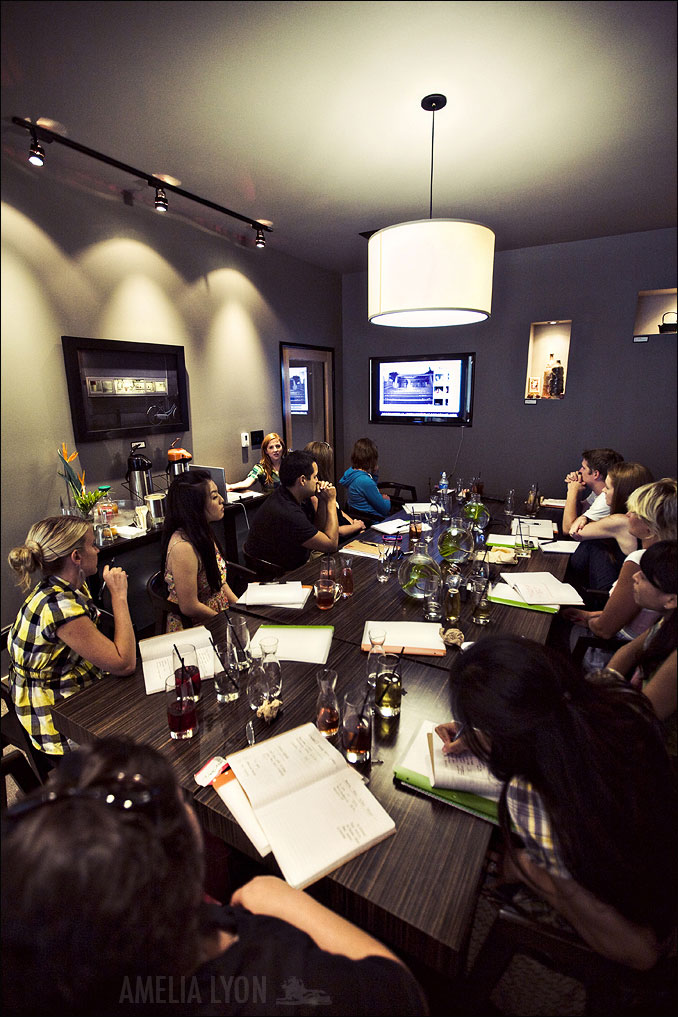 A big thank you to Jason and Emily for being our beautiful models! We did two shoots that day, the first covered posing, interaction with your client, and creative use of natural light.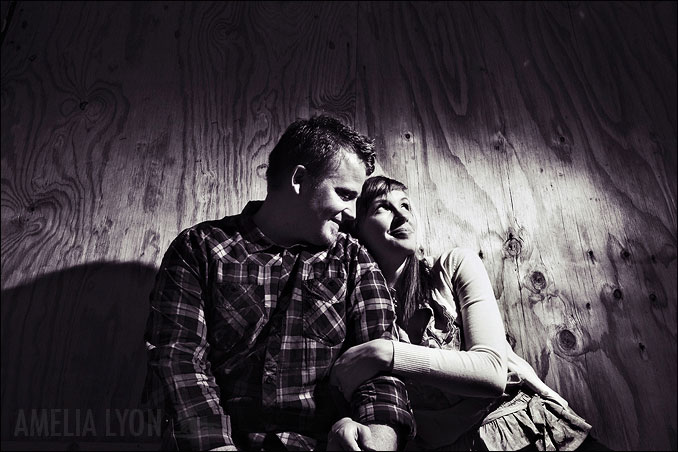 Thank you, thank you, thank you to all of our very first LYON-SHOP attendees, we can't wait to meet the next group!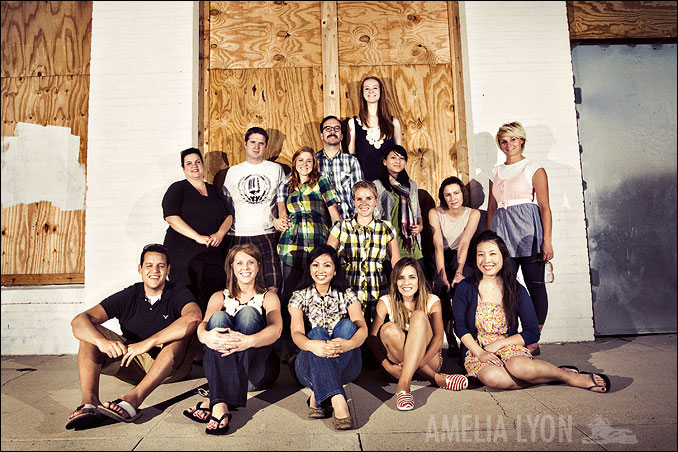 For more details please visit our
LYON-SHOP website
(thank you to Into the Darkroom for providing us with such a sweet website).
Last, but certainly not least, we want to thank all of our sweet sponsors, we could not have done this without your help!!!: