When I asked Hudson what he wanted to be for Halloween he immediately replied, "
JACK THE PUMPKIN KING!
". I ended up doctoring up a tux and making a crazy bat tie for him, I tried to slick his hair back since Jack Skelington is acutally bald, but he WOULD NOT let me, so he sort of resembles
Beetle Juice
or
The Joker
. In any case, I think he's adorable and we ended up making Sloan Hudson's pumpkin! Enjoy!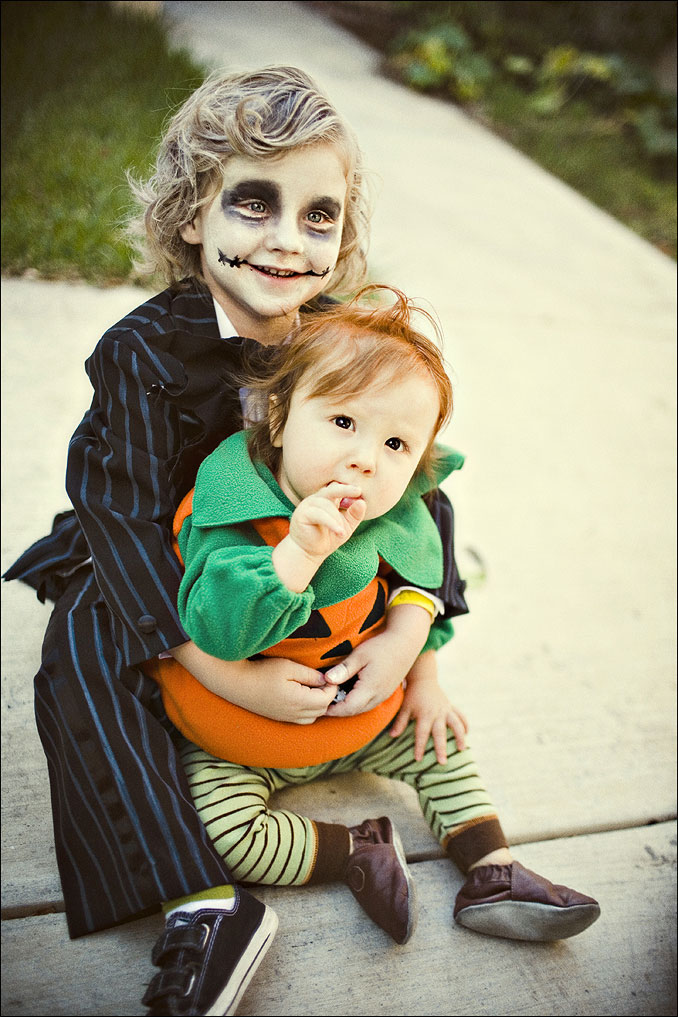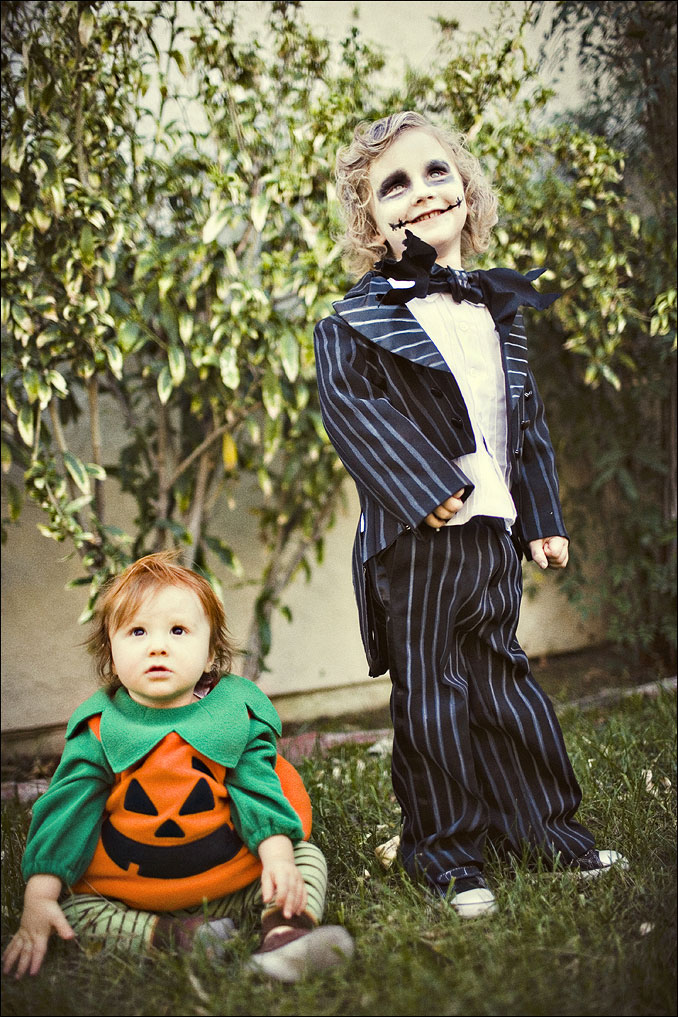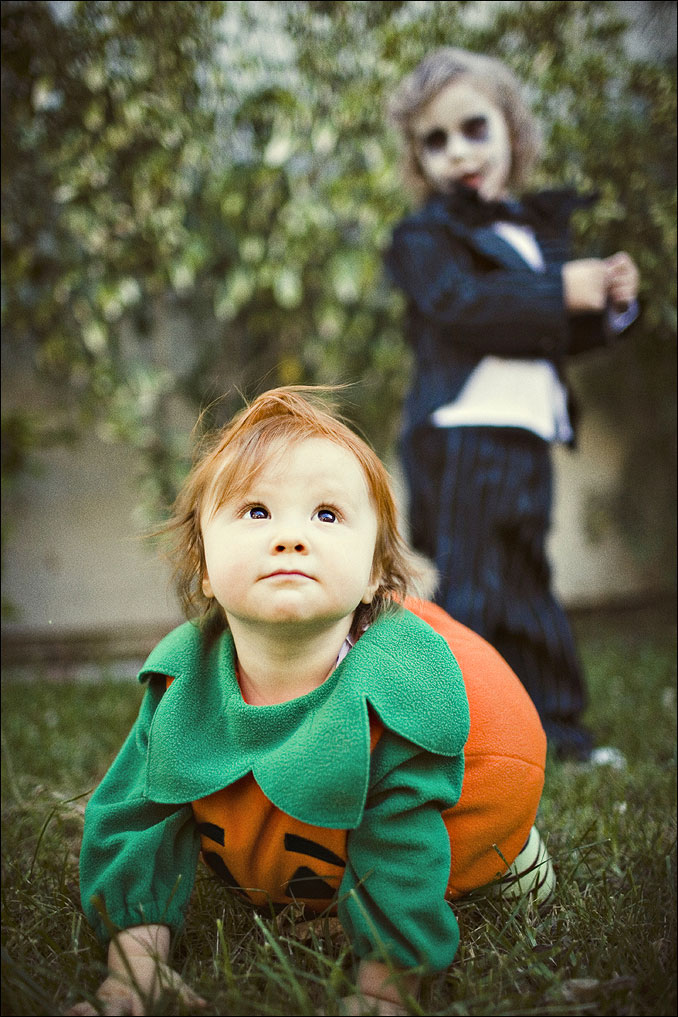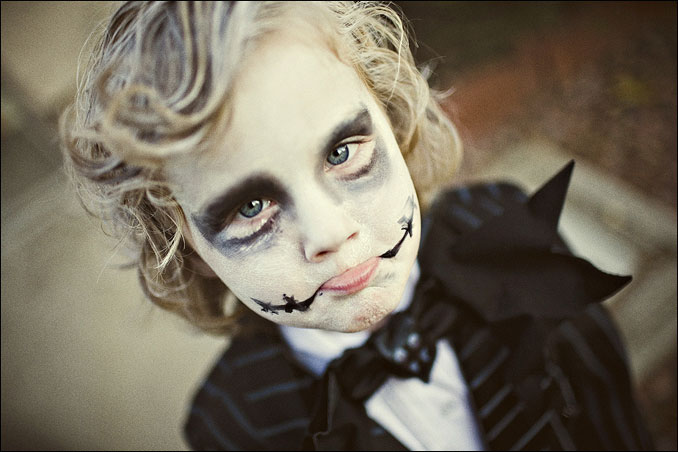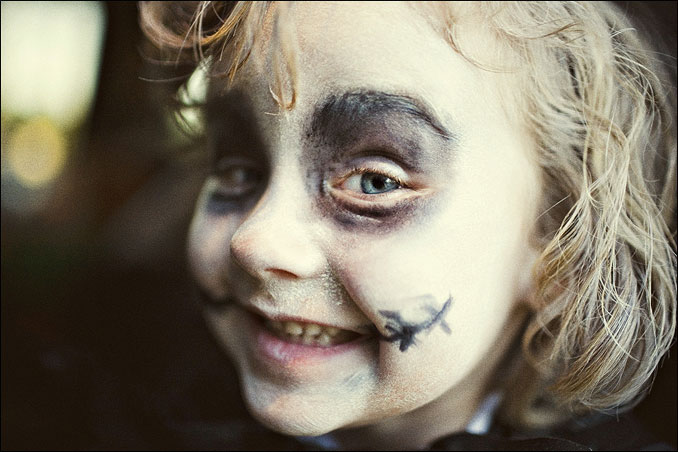 On the 22nd we went to Disneyland with the
Kasier family
the California Adventure's Halloween Celebration. It was really fun, I would highly recommend this if your are looking for a Halloween family activity for next year!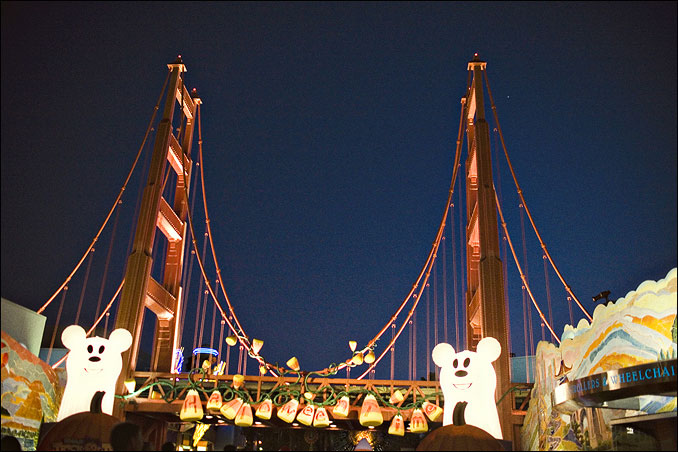 Grace made a great witch!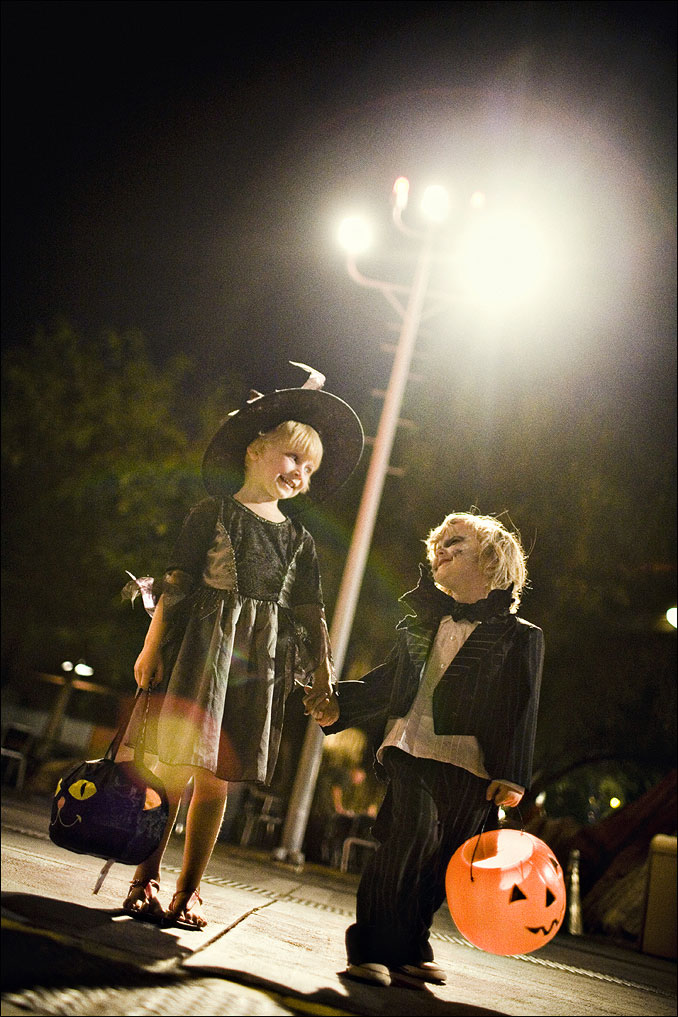 I stole these next two image from
Nate & Jaclyn's blog
, since I forgot our flash that night he got some pretty crazy fun images of our crazy kids together, this one is my favorite!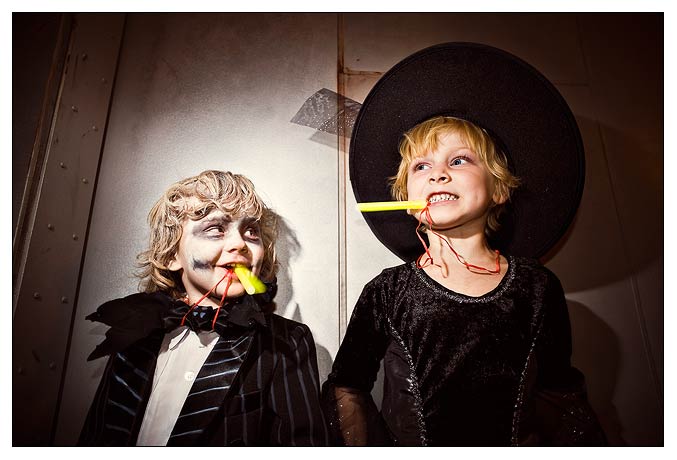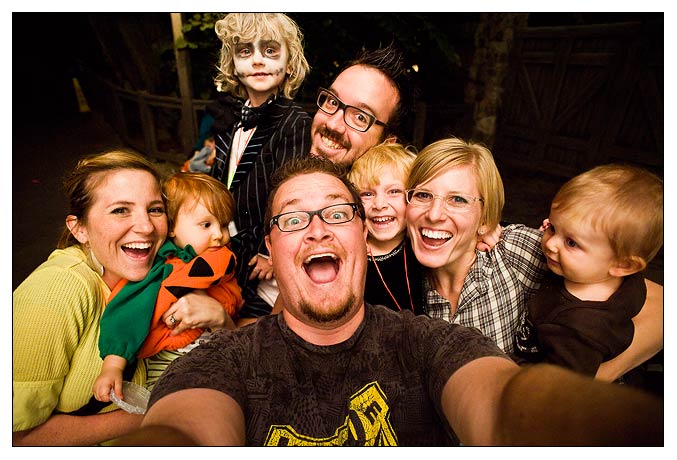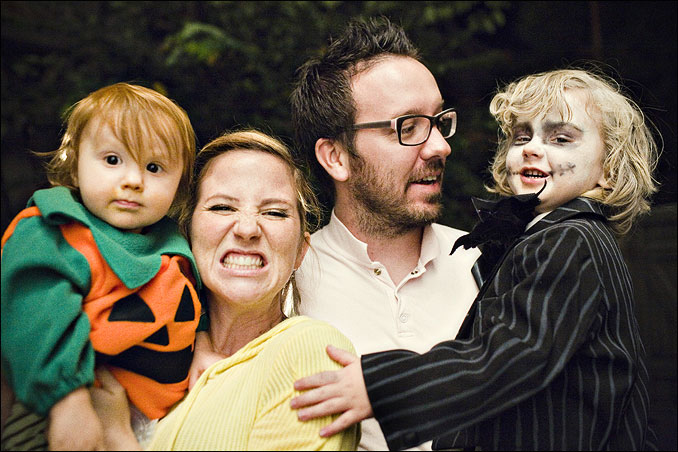 I know that this shot has nothing to do with Halloween, but I thought I would post is anyway! Justin going crazy at Chuck E. Cheese's!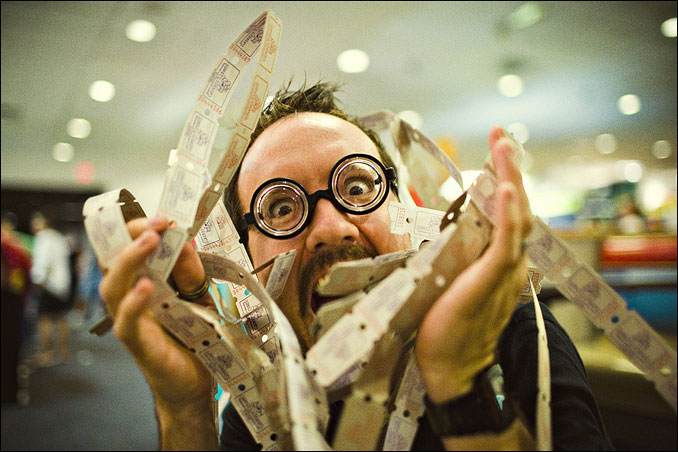 I also loved this shot of Sloanie and Jasper!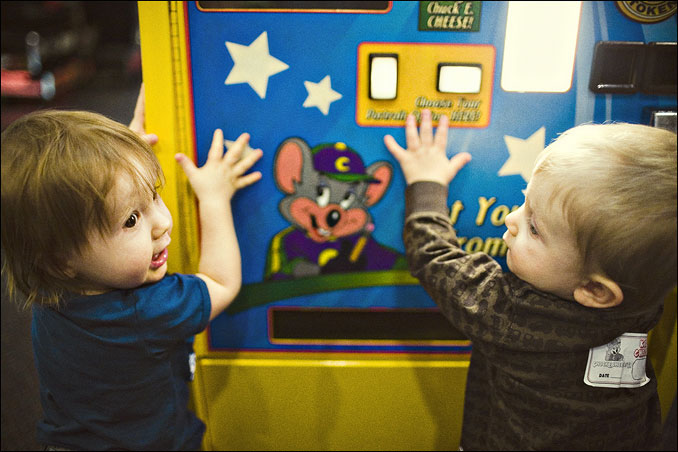 Safe Trick-or-treating everyone!
Wow, I can't even begin to think about how FAST this past year has gone by and it amazes me that our little baby Sloan is already One year old! This post is dedicated completely to the Swoanie-balloanie! Here's to a walk down memory lane!
Sloan five hours old:
One day old:
Three days old:
Six weeks old and smiling!
Two months:
Three months:
Four months:
Five months:
Six months:
Seven months, Cinco De Mayo!
Eight months:
Nine months:
Ten months:
Eleven months:
One Year!!! What a sport! Even after a whole two days of not feeling so great (he caught The Croup on his birthday:( ) he still was so happy and ready to eat his first cupcake!
My family singing the "Happy Birthday" song!
We have been extremely blessed to have this sweet, delightful, peaceful, beautiful little boy in our lives! Keep posted for an official one-year-old photo sitting with him when he feels better, until then happy birthday to our Sloan!