Since we were out of town for so long, we tried our best to keep up with everything, but with all of the crazy events over the past month our blogging habits have slowed down and I am DETERMINED to get back to blogging twice a week again. So here's a second entry for the week, and maybe if you're all lucky:) we'll get a third post up before the week is over!
Introducing Molly + John! We shot their engagement session in Long Beach near the Aquarium. I've been excited about posting this session because it really displays a wide array of natural lit images (minus my favorite shot of the day shot with off camera flash). Plus, these photos show Molly + John's personality so well, they were and are great together, especially for our camera!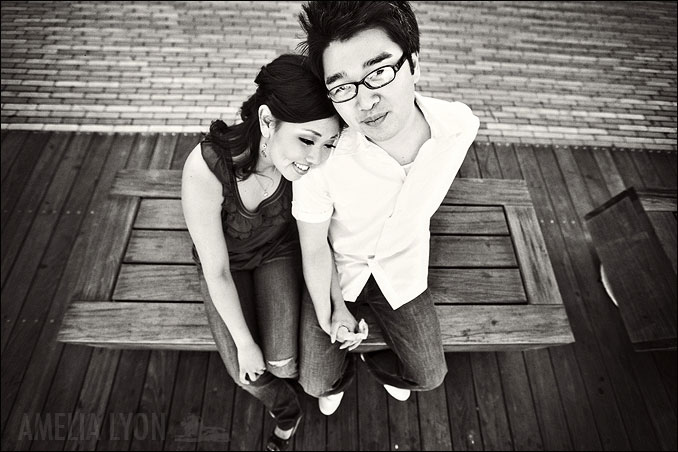 Wedding soon to follow in October!


My favorite thing about this engagement session (besides working with Dani + Sean, of course) was the location. This sweet couple invited us over to their newly restored craftsmen home in LA. I've always been intrigued and drawn to craftsmen houses and would love to own one myself one day. I completely fell in love with the restoration Sean + Dani have done on their home. When discussing locations for their engagement session, they decided that it was important to include their home as they saw it as an important part of their lives right now. I really feel like engagement sessions work way better when my clients choose locations that have some sort significance to them and is in an environment that they are comfortable in.