A few weeks ago Justin surprised me with tickets to see
The Killers
live at the
House of Blues in Las Vegas
. Just one week prior to this we were hired by a couple from Las Vegas (Morgan + Jake) to shoot their wedding in January and have since been emailing back and forth trying to figure out when and how we could get together to shoot their engagement session. The surprise trip to Las Vegas was a perfect excuse to "kill two birds with one stone" and photograph this adorable couple while making it a trip to see The Killers in concert (which was AMAZING, one of my favorite bands of all time, thank you sweetheart!).
It was awesome meeting Morgan + Jake and they were great in front of our camera, especially with never meeting us in person until we pulled up at the Mandalay Bay valet parking, which is where we picked them up and drove around town. Here are some of our favorites from that session:
Shooting in Las Vegas was super fun, there was so much to work with, we didn't even scratch the surface! We are looking forward to the wedding in January!
I shot Nhi + Kenny's engagement photos in Downtown Fullerton, I am always amazed that after shooting there for so many years I can still find new backdrops to work with. I was super pleased to see the beautiful green dress on Nhi and the radical pink button up on Kenny, I am completely drawn to vibrant colors so this was definitely a plus right up front!
I have to give yet another shout out to my talented little sister
Nicole DeAnne
for doing an amazing job on Nhi's hair and make-up!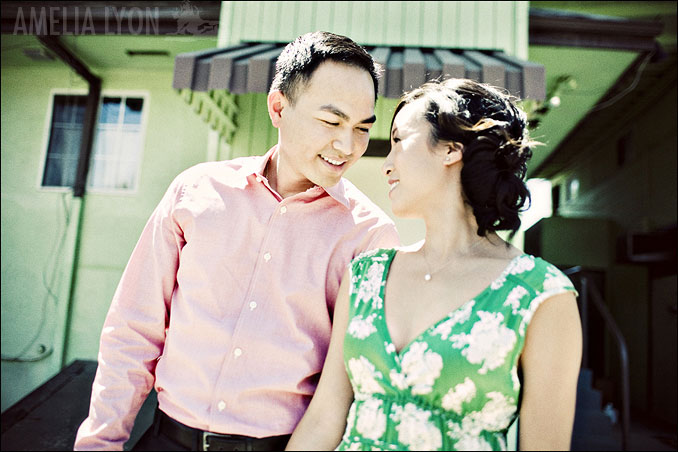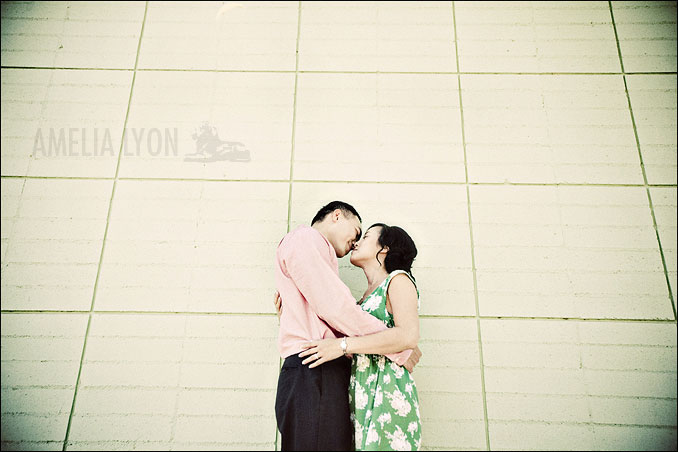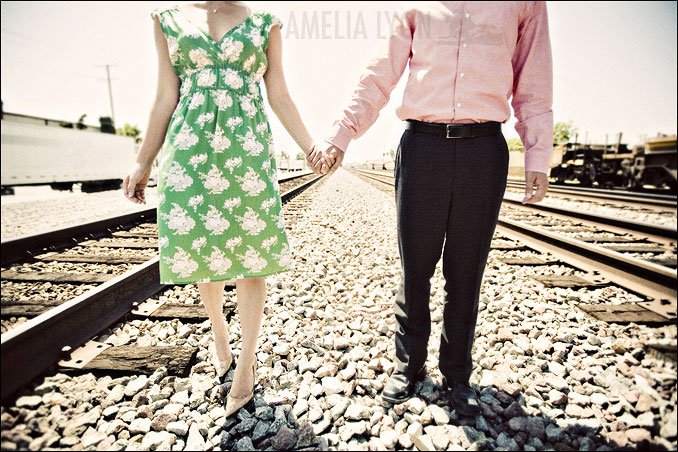 My favorite shot of the day!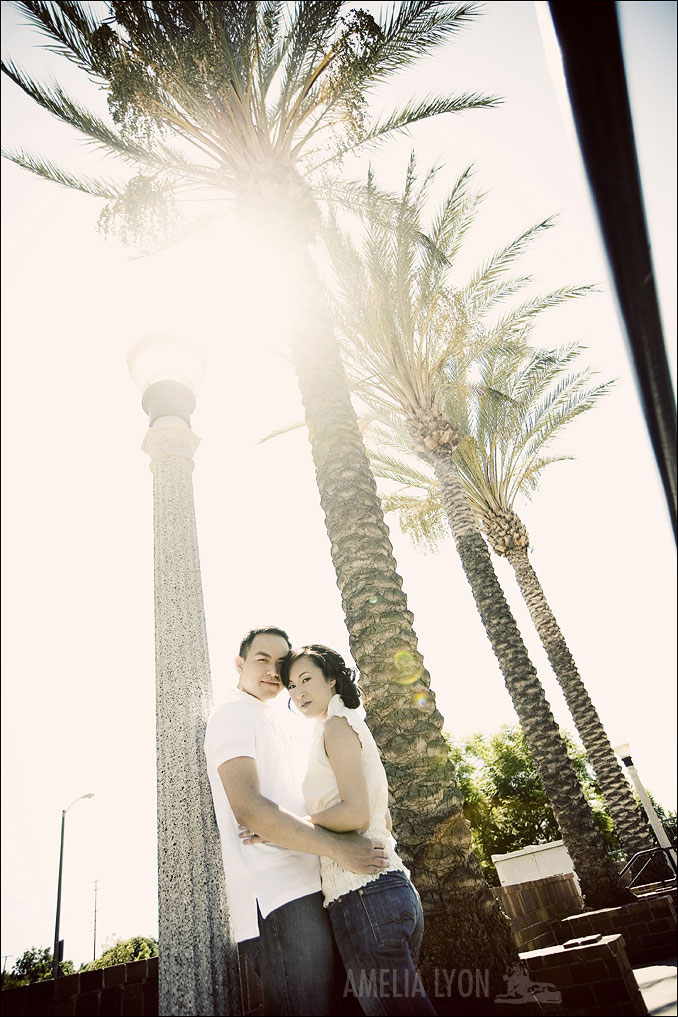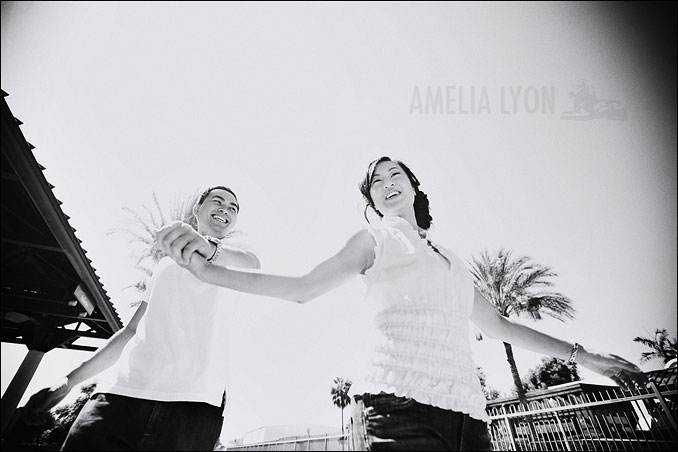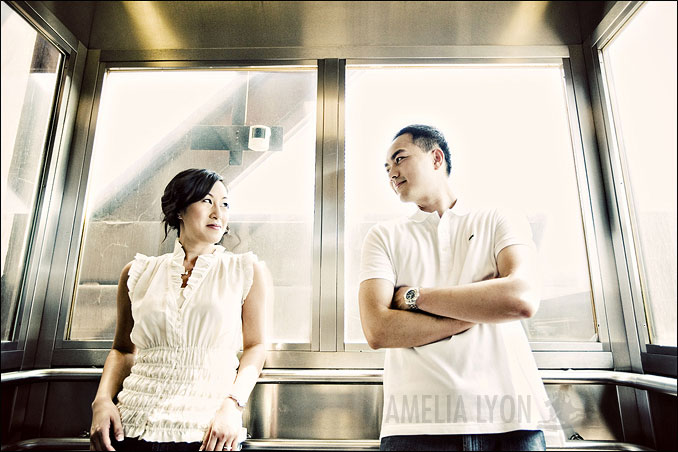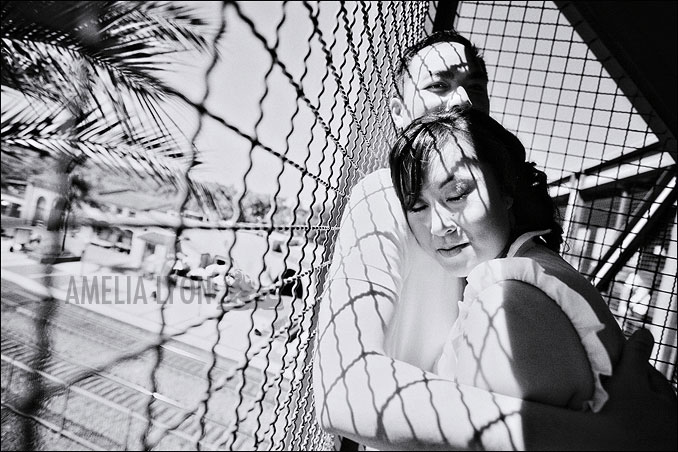 I finally got a HUGE smile from Kenny when I told him that our session was almost finished, apparently he was relieved! :)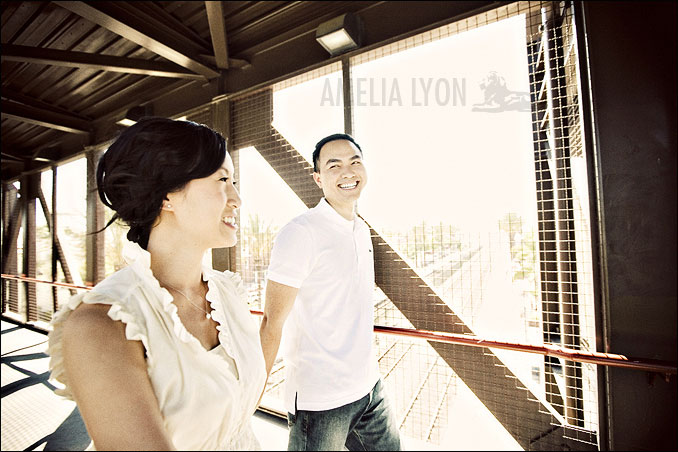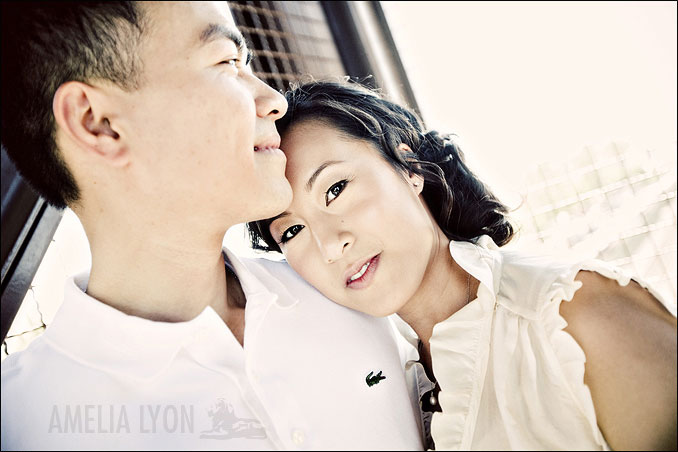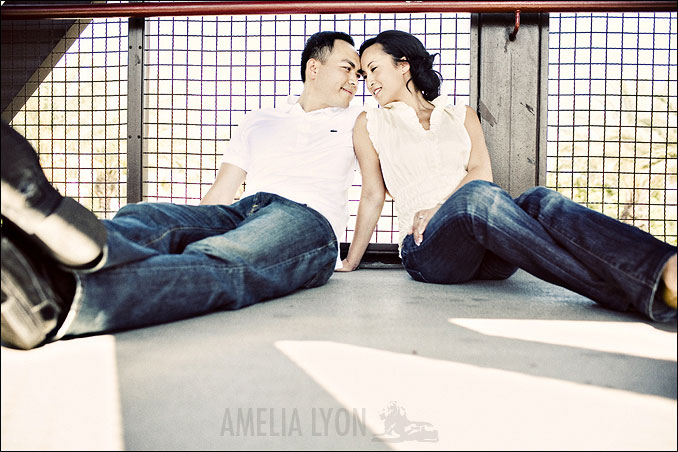 Keep and eye out for Nhi + Kenny's upcoming wedding in November!