Lauryn + Jimmy booked Justin and I to shoot their wedding and engagement session via email because they weren't able to meet us in person, due to the fact that they are currently living in Korea teaching english. I was really happy to book their engagement session at Union Station in Downtown LA during their recent trip back to the States. It's always fun meeting clients in person after gaining a professional relationship over email. I had a great time getting to know these two and am definitely looking forward to the wedding in August!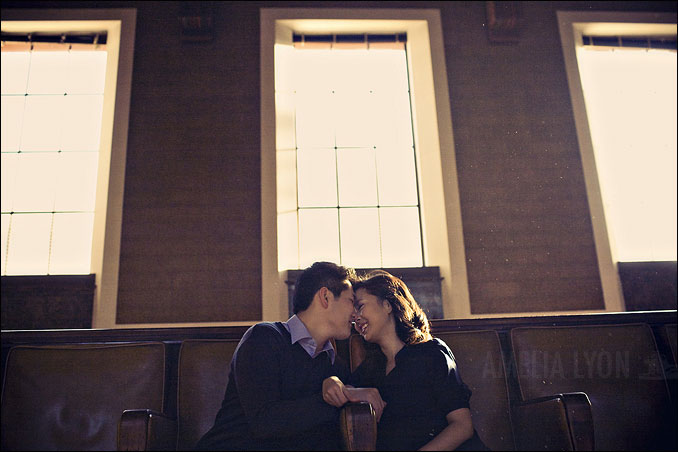 Whewww! After one of the craziest/fun weeks ever at
WPPI
in Las Vegas, Justin and I are ready to jump back into real life! What better way to do this than with a blog post of a fun-fantasticly playful couple like Lindsey + Brandon?! We shot their engagement session down on Balboa Island and used the docks as a backdrop, then we headed over to the downtown area to wrap things up with a "Balboa Bar" (which I JUST discovered, and I feel like a total dork because I should know this, being a Southern California native). Soooo, without further ado, I present to you Lindsey + Brandon Engaged! Ta-da!