Whewww! After one of the craziest/fun weeks ever at
WPPI
in Las Vegas, Justin and I are ready to jump back into real life! What better way to do this than with a blog post of a fun-fantasticly playful couple like Lindsey + Brandon?! We shot their engagement session down on Balboa Island and used the docks as a backdrop, then we headed over to the downtown area to wrap things up with a "Balboa Bar" (which I JUST discovered, and I feel like a total dork because I should know this, being a Southern California native). Soooo, without further ado, I present to you Lindsey + Brandon Engaged! Ta-da!
With Justin away, I'm trying desperately to keep myself busy, so I plan to blog a ton over these next few weeks. I'm hoping also to blog all about Justin's trip (he took a camera) once he returns. Anyway, on with the post!
I shot Whitney + Steve's engagement session at
Balboa Park in San Diego
. I always enjoy shooting at this location, there is so much architecture to play around with and random hidden doors to use as backdrops. What makes it even better is when I get to have a fantastically gorgeous couple like Whitney + Steve to work with as a subject!
*Photographer friends: I've also been getting a ton of requests for a "recipe post" so I'm going to also include this for all those fellow photogs out there! Before I get started with the recipes, I want to explain a few ideals about the way Amelia Lyon Photography does post production. After I've gone through and picked all of my favorite images that I would like to blog, I'll raw process the images into jpegs, then I'll play around with a recipe in order to find a "look" that feels right for that particular shoot (a recipe is a mixture of actions combined to obtain a certain color tone). I'll then use that recipe for the entire group of images from that particular sitting so everything matches and flows well together.
The actions used in this particular post came from
: TOTALLY RAD ACTIONS! using actions from both sets of TRA's. Here is the action order and recipe (for Black and White):
1. VERY IMPORTANT FOR BLACK AND WHITE-I always desaturate my image for black & white prior to any other action
2. Yin/Yang (as needed)
3. Pro-Retouch (as needed)
4. Contrast
5. Grainstorm
6. Antique Tone (opacity to 50%)
7. Boutwell Magic Glasses
8. Can-O-Whoopass (paintbrush as needed)
Here's the first image using the above black and white recipe: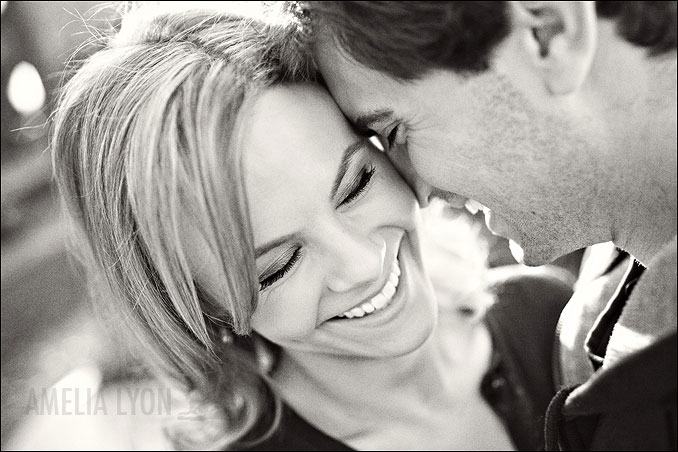 Here is the action order and recipe for the specific color toning of this shoot:
1. Yin/Yang (as needed)
2. Pro-Retouch (as needed)'
3. Pool Party (opacity to 25%)
4. Get Faded/Winter (opacity to 25%)
5. Boutwell Magic Glasses
Here's the next image using the above color toning recipe (you'll notice that now throughout the rest of the post these two recipes are used and now all of the images feel cohesive):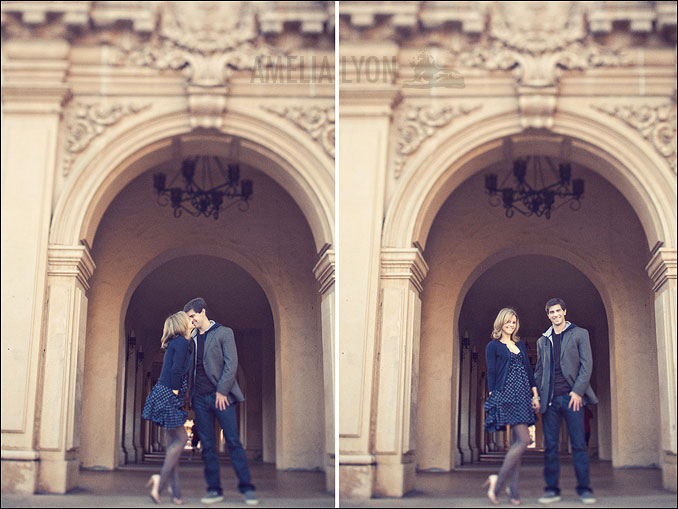 I'm looking forward to the wedding in May!