I went back to my old stomping grounds in Manhattan Beach to shoot an engagement session with the lovely Tina and Buddy. I say "my old stomping grounds" because this was where I use to work as a nanny and would walk the main beach there all of the time(before I even considered photography as a career). I loved going back there, pleasant memories and the weather was amazing for a portrait session!
Buddy and Tina live just live a few blocks from the
Manhattan Beach Pier
and I was so glad that they chose to have their engagement session there so I could have an excuse to visit one of my favorite beaches in Southern California.
I am so glad we were able sneak an engagement session in for Buddy and Tina as their wedding is scheduled for this weekend (May 24th)!
Here's my favorite shot of the day. One thing that I think is great about this photo is the pink scarf (pagmina I believe the correct name for it!) used as a prop which adds another element to the story of this image. I definitely would recommend using props to my future clients.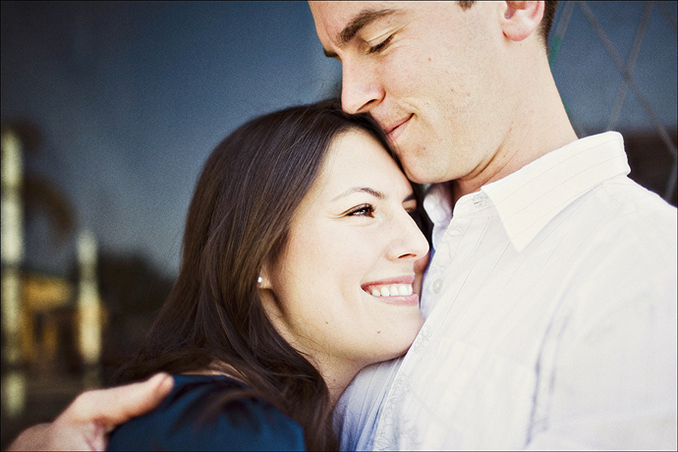 Yes, Ladies and Gentlemen, Stacey and Andrew made it to the debut of our new blog! They were a super fun couple to work with. They both live out of state so it took a ton of emailing and playing phone tag to arrange their engagement sitting. I think the wait was well worth the results, it was a beautiful day in Downtown Fullerton and Stacey and Andrew looked HOT!
See you guys in a few weeks at the wedding!