When I showed up to meet Sharon + Jonathan for their engagement session Jonathan pulled out his guitar, I thought it was awesome and such a great prop to add to their engagement photos! Especially since during their courtship (now there's a word I got from my mom:)!) Jonathan played the guitar a ton for Sharon and it became on of her favorite things about him. So sweet!
Also, also, Sharon's beautiful hair and make-up was done by none other than THE
Nicole DeAnne!
Their wedding is just around the corner, December is closer than ever before!
I shot Nhi + Kenny's engagement photos in Downtown Fullerton, I am always amazed that after shooting there for so many years I can still find new backdrops to work with. I was super pleased to see the beautiful green dress on Nhi and the radical pink button up on Kenny, I am completely drawn to vibrant colors so this was definitely a plus right up front!
I have to give yet another shout out to my talented little sister
Nicole DeAnne
for doing an amazing job on Nhi's hair and make-up!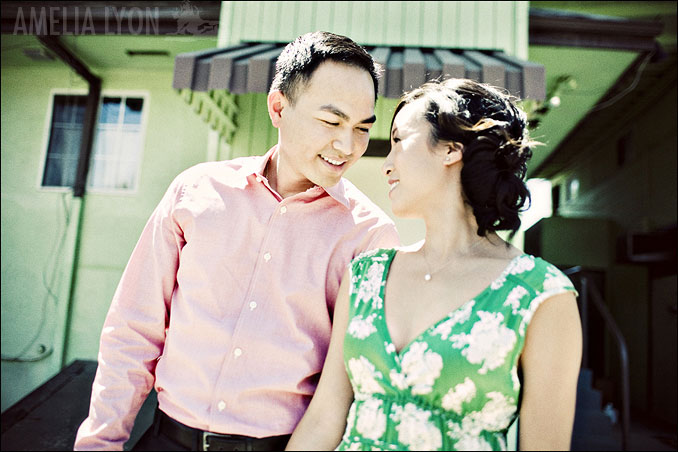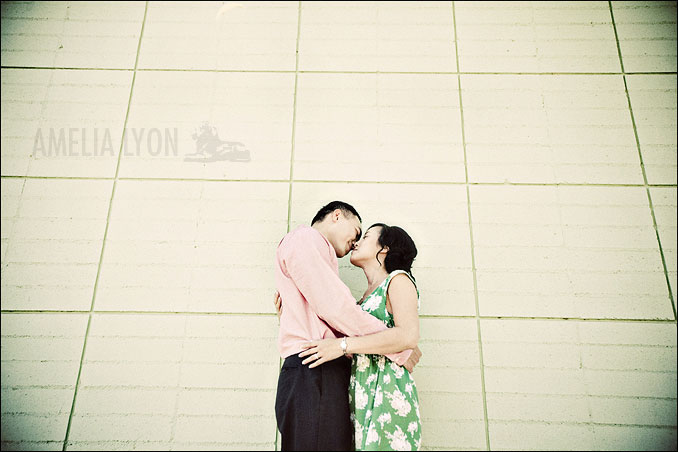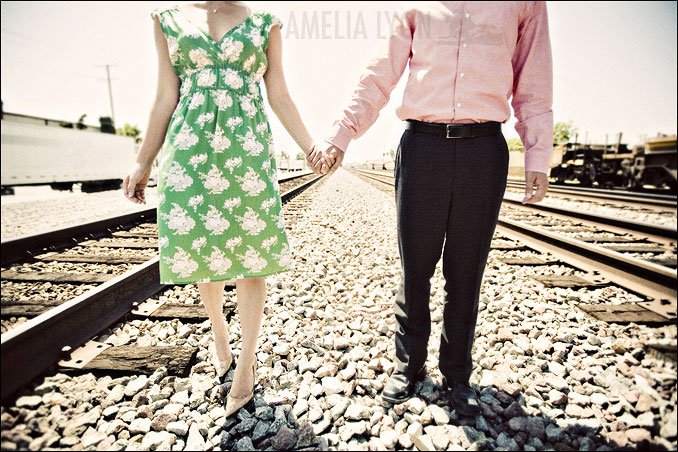 My favorite shot of the day!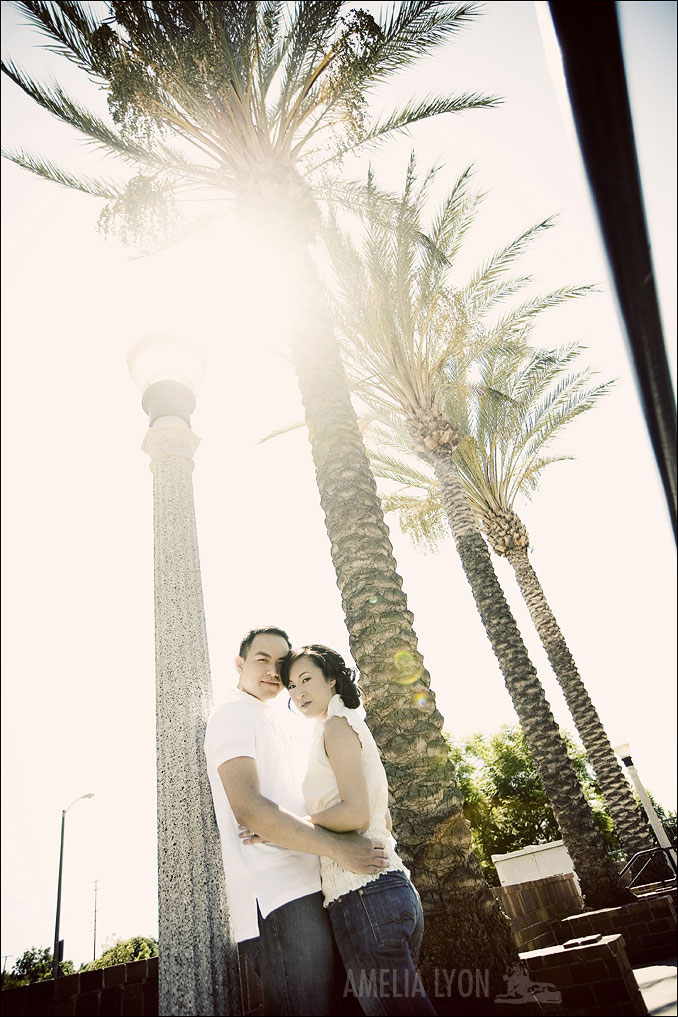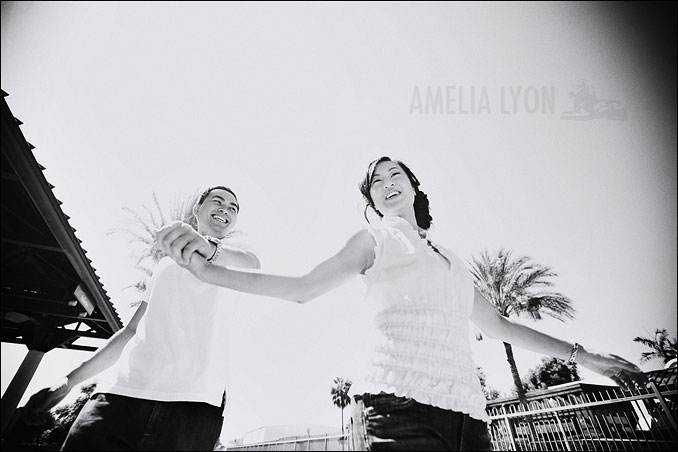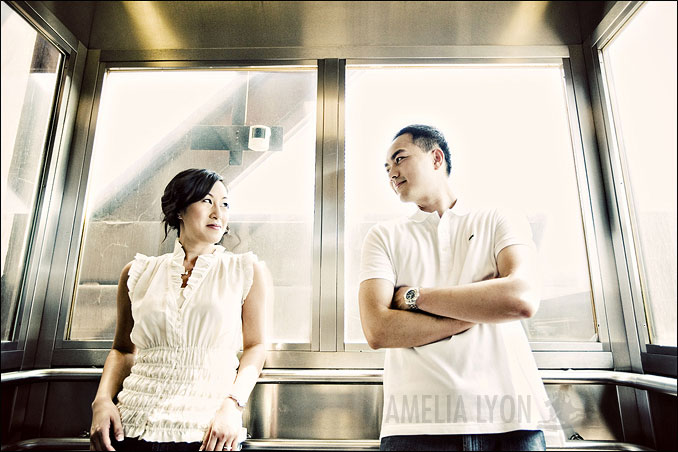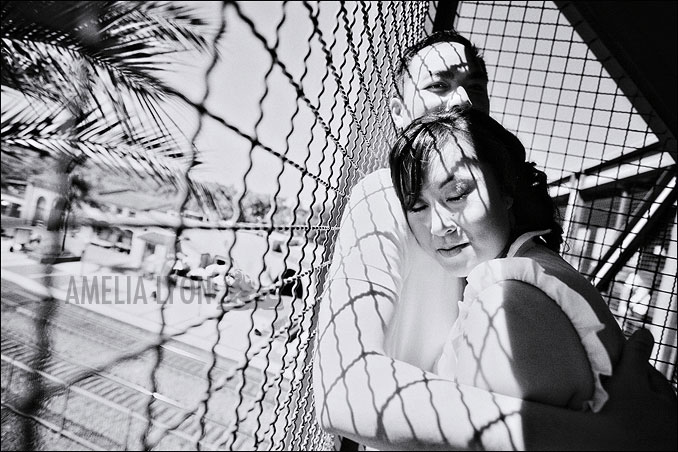 I finally got a HUGE smile from Kenny when I told him that our session was almost finished, apparently he was relieved! :)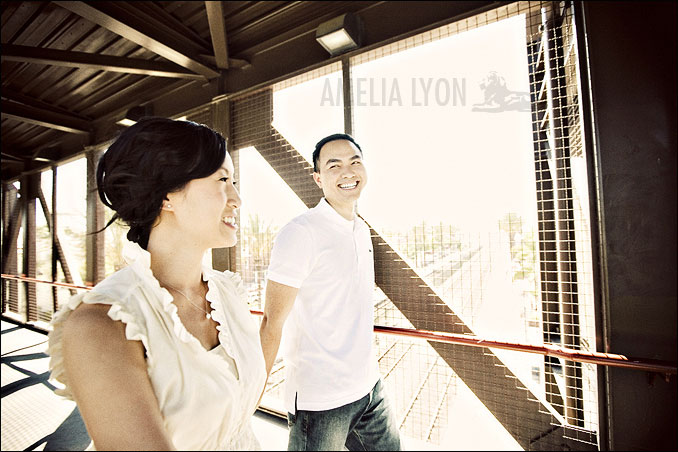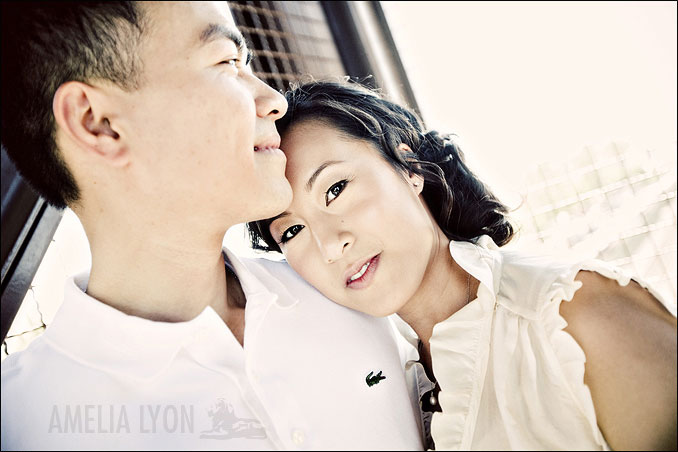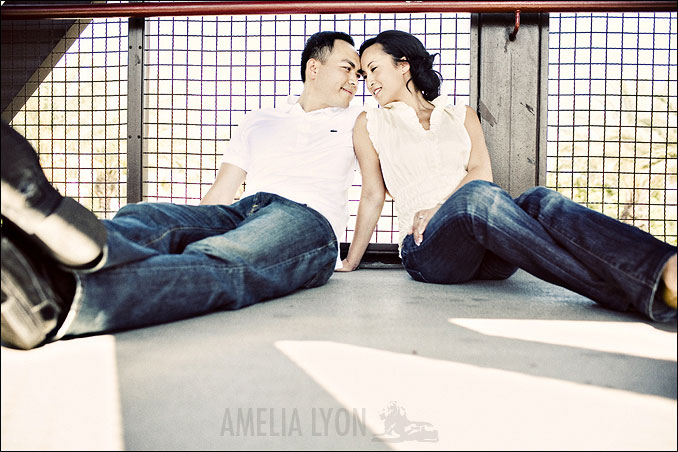 Keep and eye out for Nhi + Kenny's upcoming wedding in November!