I shot Nhi + Kenny's engagement photos in Downtown Fullerton, I am always amazed that after shooting there for so many years I can still find new backdrops to work with. I was super pleased to see the beautiful green dress on Nhi and the radical pink button up on Kenny, I am completely drawn to vibrant colors so this was definitely a plus right up front!
I have to give yet another shout out to my talented little sister
Nicole DeAnne
for doing an amazing job on Nhi's hair and make-up!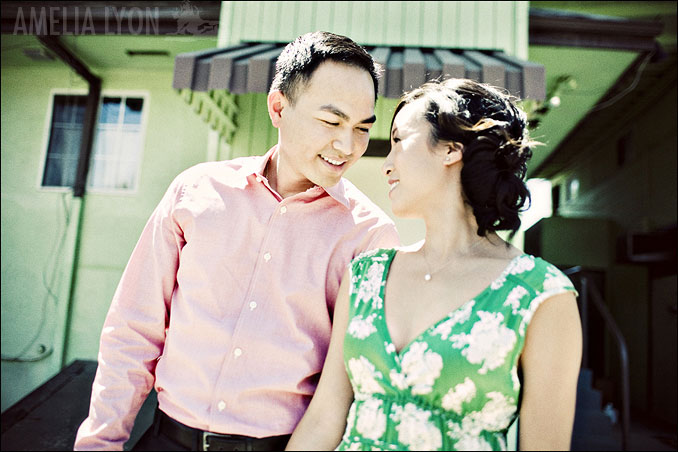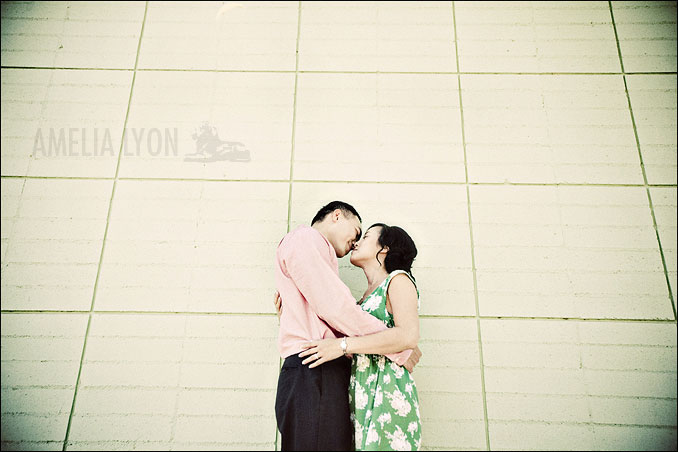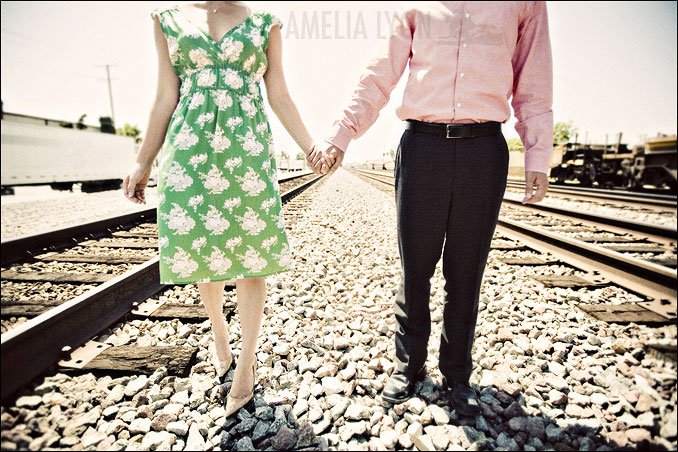 My favorite shot of the day!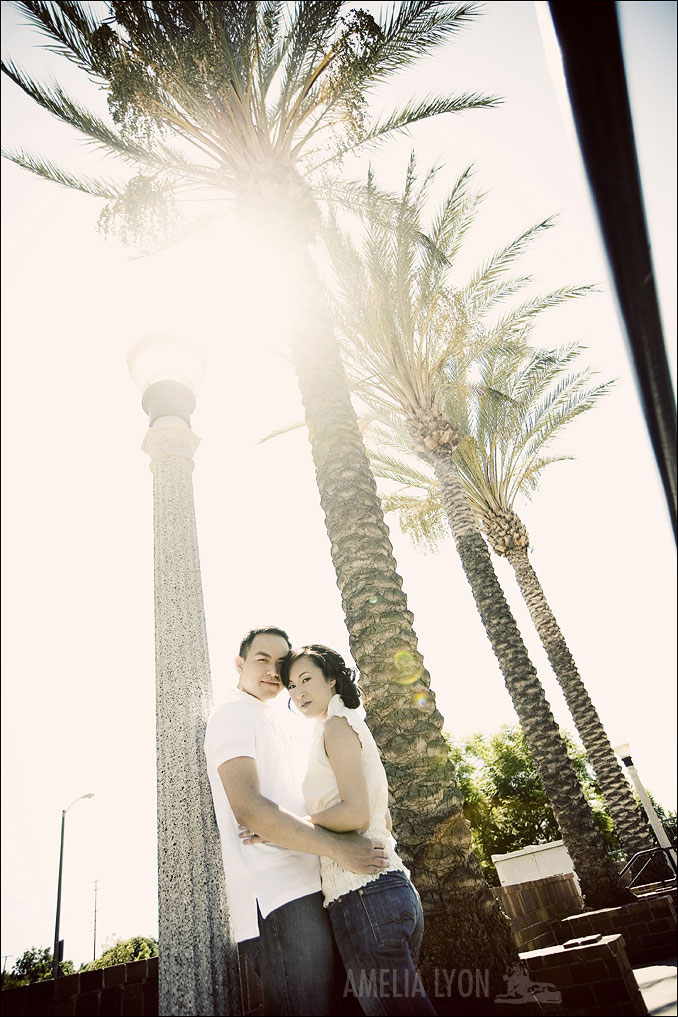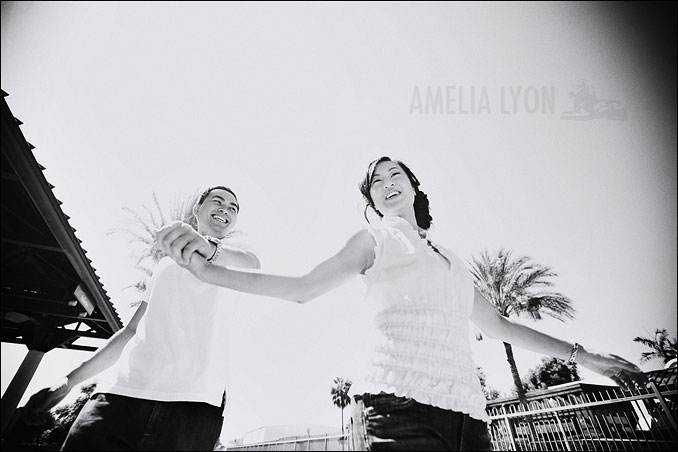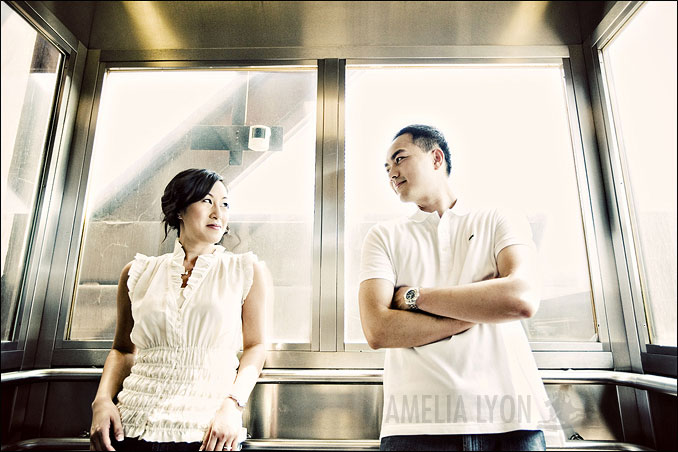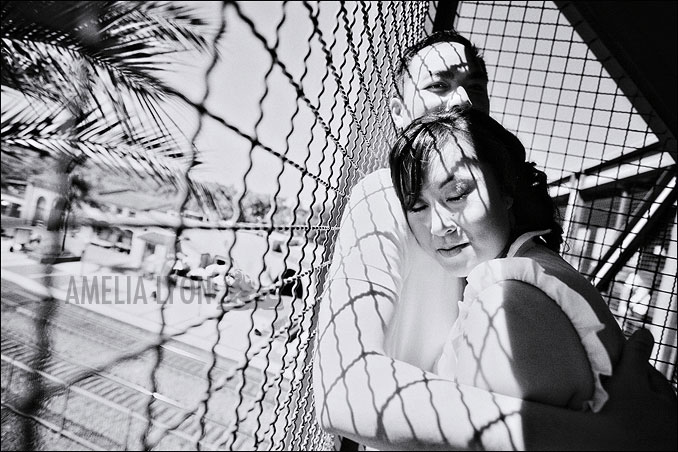 I finally got a HUGE smile from Kenny when I told him that our session was almost finished, apparently he was relieved! :)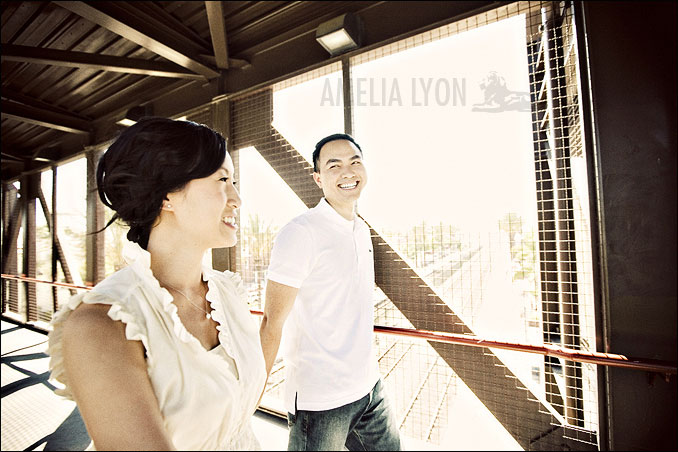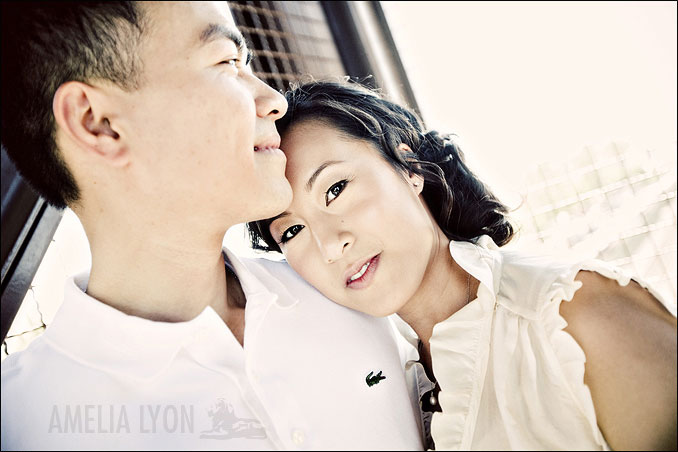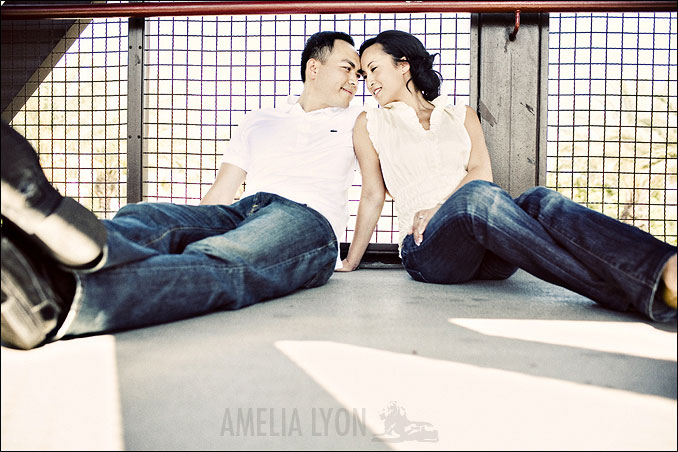 Keep and eye out for Nhi + Kenny's upcoming wedding in November!
Pauline + Eddie were definitely a quiet couple when I first met with them, but really came out of their shells for the engagement session. They told me that they were a bit nervous (as most couples are) to be in front of the camera, but to my most pleasant surprise, the session was definitely awesome and I felt that I could really see who they both were as they interacted during our short two hour session together. Pauline + Eddie had chosen USC as the place for us to shoot at, they had both attended and graduated from here so there was major significance to this location.
On a side note for other photogs out there: Since I posted about how we get our awesome color toning and black and whites from the
TOTALLY RAD ACTIONS!
sets (created by our good friends Doug + Chenin Boutwell), I have been receiving a TON of emails and comments with people requesting some recipes, so I decided to let you all in on some of our mixture of ingredients. These action ingredients come from both sets of
TRAs!
.
First of all, I usually try out a few and find a recipe mixture that would work for an entire photo sitting or wedding, I want all of my photos to "mesh" well together and have a same sort of feel, so I'll pick my fav black and white recipe and then my fav color toning recipe for the particular photo sitting.
For this engagement session I chose the following recipe for color toning:
1. Prep image with Yin/yang and Pro Retouch 2. Lux(soft) 3. Get Faded(winter), opacity 35% 4. Warm it up Kris!, opacity 35% 5. Grainstorm 6. either Boutwell Magic Glasses or Can-o-whoopass (8 bit) depending on the image.
Lastly, I chose the following recipe for b/w toning:
1. Prep image by first desaturating 2. Yin/Yang to taste and Pro Retouch if needed 3. Contrast, opacity 50% 4. Brooklyn, opacity 60% 5. Grainstorm 6. either Boutwell Magic Glasses or Can-o-whoopass (8 bit) depending on the image.
Enjoy trying these out, I've had a ton of fun mixing and discovering the many different recipes found in these
amazing actions
! I'll be posting more later so keep a look out!
And now what you've all been waiting for.....introducing Pauline + Eddie!
Hair and Make-up provided on the lovely Pauline by the talented 
Nicole DeAnne
!