Melissa + Bryan are works of art, literally! I was super drawn to them when I first met them months back at our consultation meeting. I loved their style, look, and attitude. When we were planning their engagement session I was super excited because I had been waiting for the perfect couple that would fit a specific location I had been eyeing for a while now. We made our way to one of the many abandoned farm houses in Chino. Melissa + Bryan definitely were the the best for this location look and feel. I had a crazy hard time narrowing down the images for this post, so I'm posting more than usual for an engagement session, but I truly am in love with the session as an overall work of art.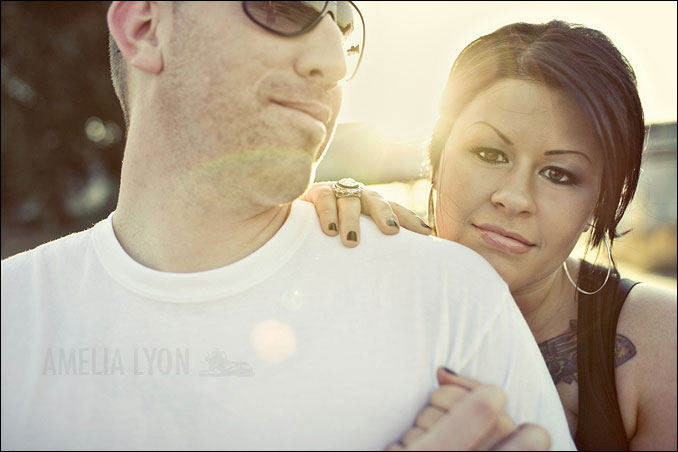 Wedding soon to follow in a few weeks!
Heather + John were our first couple that booked for 2010, so I definitely feel like they are good luck in a way! We talked specifics over the phone and then met them for the first time at their engagement session on the campus of
Chapman University
. I really loved working with pillars, stairs, and...the library!