Maria + Alvin are a sweet couple that found us all the way from San Francisco! In fact, we will be shooting their wedding at the beginning of August there. They made a trip down to SoCal and booked an engagement session with us and since they were in San Diego we decided to shoot at
Balboa Park
. There is something that most photographers love about this location, for me I feel like it brings out my romantic side. I really felt like it fit Maria + Alvin very well.
We also spent that afternoon with my lovely sister
Nicole DeAnne
, she decided to travel down to San Diego with us as Maria had hired Nicole DeAnne to do her hair and make up, nice work sister!!!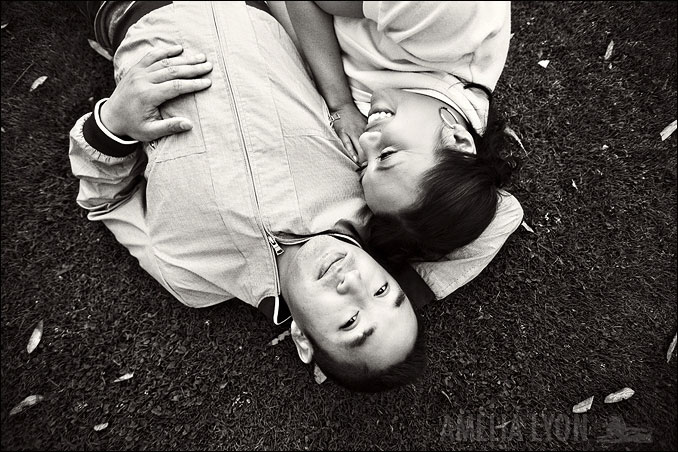 The first time I met Alicia was back in September of 2006. She was the videographer for one of my client's weddings and saw our work on a slideshow we put on display at the reception. She grabbed one of our cards and kept it ever since then. I always get so excited to hear about how our clients find us, this particular situation was flattering since Alicia had kept our card for so long until it was her time to shine with her fiancee Joey. We shot their engagement session at the
Irvine Park
and I had
Jason Roger
there by my side to help me out. Introducing Alicia + Joey engaged!