Wow, this is a first, I'm blogging an engagement session of a couple on the same day that they are going to get married! Yes indeed, Justin and I are off to shoot Lindsey + Chris's big day as soon as I'm done with this blog post!
*Before I go on, I just have to give you all a fun little background about Lindsey + Chris. Chris was the first person to be inside the
Muno
character costume on
Yo Gabba Gabba!
& Lindsey was the person inside of
Plex
for seasons 1 & 2 of Yo Gabba Gabba!! So there, how fun is that?!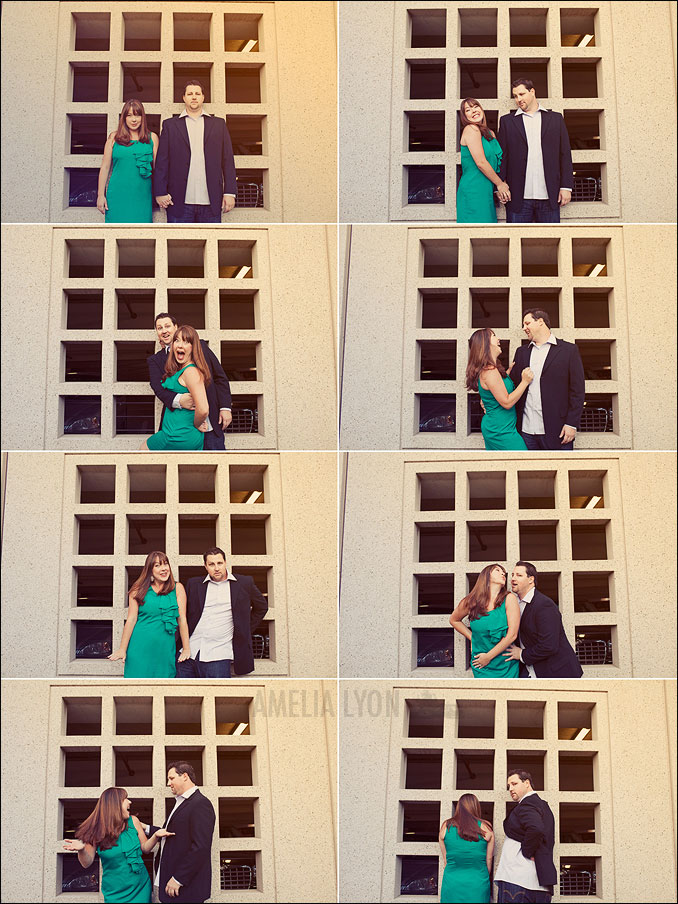 Since Lindsey + Chris both have a love and passion for the performing arts, we thought it would be fun to shoot in front of this "stage door" sign.
Have a fantastic weekend everyone! So excited to see Lindsey + Chris all decked out in their wedding gear today!
Pat has been a long time friend of my little brother and Mary is first cousins with one of my old high school friends. It's always nice to photograph people with familiarity! I'm in love with this session because we spent the first half at one of my favorite vintage furniture/clothing stores in Downtown Fullerton called
Out of Vogue
(seriously, some amazing mid-century-modern stuff)!