Wow, this is a first, I'm blogging an engagement session of a couple on the same day that they are going to get married! Yes indeed, Justin and I are off to shoot Lindsey + Chris's big day as soon as I'm done with this blog post!
*Before I go on, I just have to give you all a fun little background about Lindsey + Chris. Chris was the first person to be inside the
Muno
character costume on
Yo Gabba Gabba!
& Lindsey was the person inside of
Plex
for seasons 1 & 2 of Yo Gabba Gabba!! So there, how fun is that?!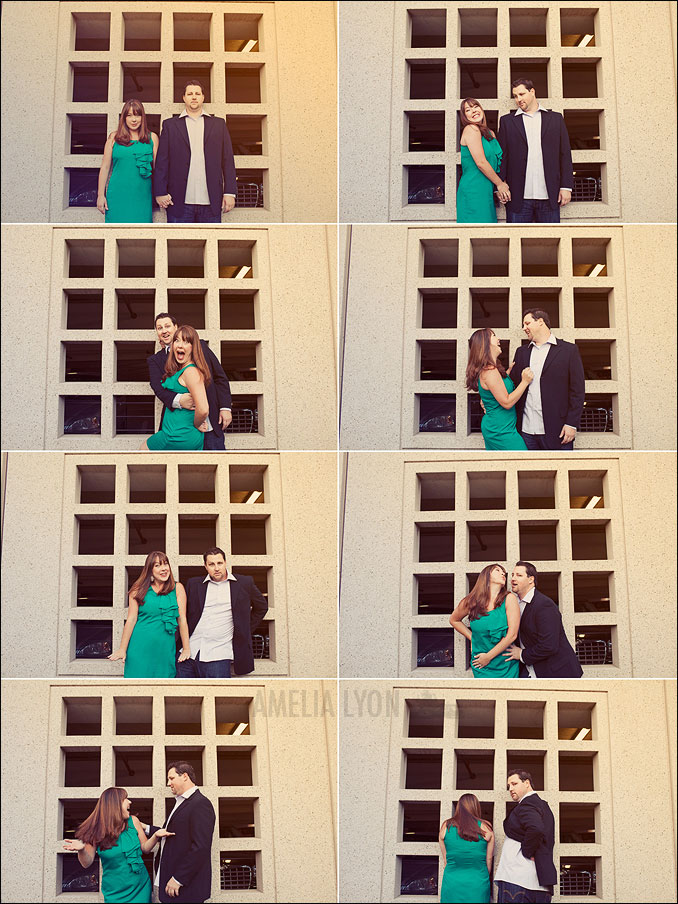 Since Lindsey + Chris both have a love and passion for the performing arts, we thought it would be fun to shoot in front of this "stage door" sign.
Have a fantastic weekend everyone! So excited to see Lindsey + Chris all decked out in their wedding gear today!