Meet my beautiful cousin Heather and her new handsome husband James! Heather + James have known each other ever since they were little tykes! A few years after high school they fell in love, James left to serve a two year church mission in Chile Santiago, Heather waited for him, James came home, proposed, now they get to be married!:) I love their story...it's definitely one of patience and endurance, and displays genuine passion.
Heather + James were married at the LDS Temple in Santa Monica, the details of their day were nothing short of amazing..seriously! I'm going to take a moment (ahem...clear my throat) to brag about my family and how well they can pull together to put on a amazing wedding. Many may already know that I basically grew up in the wedding industry with my grandparents who started a catering company and opened up a gown shop in the 1950's. Now, fifty plus years later, I have uncles and cousins that cater, cousins that are amazing florists, make-up artists, dj's, bakers, photographers, ALL family! You name it, we got it and we do it for the wedding industry!! Anyway, Heather + James' wedding really showed the beauty of family pulling together to make their day a dream come true (plus, James' dad and grandpa can make some killer meatballs)!
Heather + John
were married on February 20th at the
Center Club in Costa Mesa
. I loved the classic look of their wedding day and the venue just added to that. Justin and I showed up to the
Hyatt in Huntington Beach
to catch some pre-ceremony shots and the first thing I discovered when I walked into Heather's suite were the mounds of scattered yellow rose petals John had left for her earlier that morning. It was a fun detail that started the day off on the right foot.
I give you Mr. & Mrs. Stratman!
My second favorite shot of the day!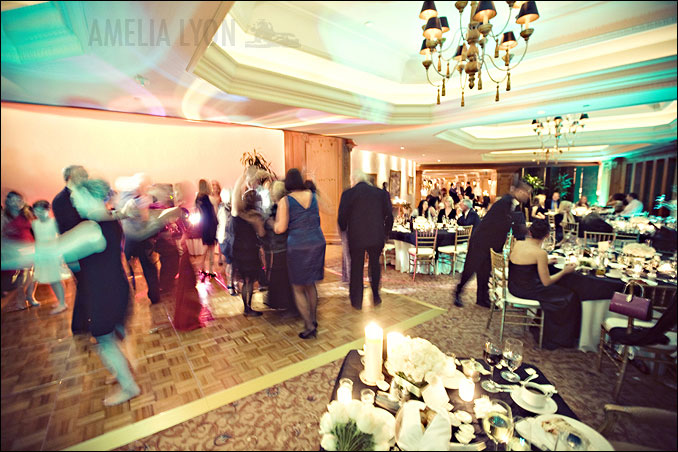 Be sure to
click here
to see Heather + John's online slideshow!