I met Lin + Jonathan through their sweet wedding coordinator Carolyn Chen from
The Special Day, Inc
. I always feel so flattered when wedding coordinators refer me because I realize the large amounts of vendors coordinators work with on a day-to-day basis and to be referred among the many is a huge deal in my eyes!
Lin + Jonathan were married on May 16th at
The Ritz Carlton in Laguna Niguel
. The weather was slightly overcast, but ended up working to our advantage. Justin and I had a great day with this sweet couple. We didn't really know what to expect since the couple had been traveling from China and we weren't able to book an engagement session, so we were super happy with the day's turn-out at the end of the night. Here are some of the highlights from their wedding day: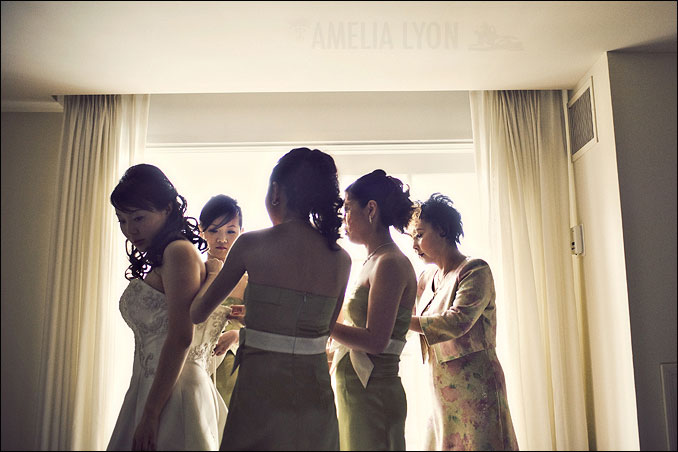 Thanks again to Lin + Jonathan! Don't forget to check out their online slideshow by
clicking here
. Also, I wanted to leave you all with a fun email I received from Lin just a few days after their wedding:
Hi Amelia!
How are you doing? :) Thank you so much for your wonderful work at our wedding. Jonathan kept on saying "Amelia's work is the best part of the wedding" "It was so worth it!" afterwards. :)
thank you!!
Lin
Nicole + Rich decided to tie the knot in Newport Beach at the
Balboa Inn
on April 25th. We never really noticed this quaint hotel facing the ocean, but immediately fell in love with its romantic and intimate setting. What made the day even better was working with Nicole + Rich, they were so easy to photograph and ever since their
engagement session
we were happily looking forward to the wedding day!
We set up a first glance for Nicole + Rich and it was the perfect way to kick off such a rad day!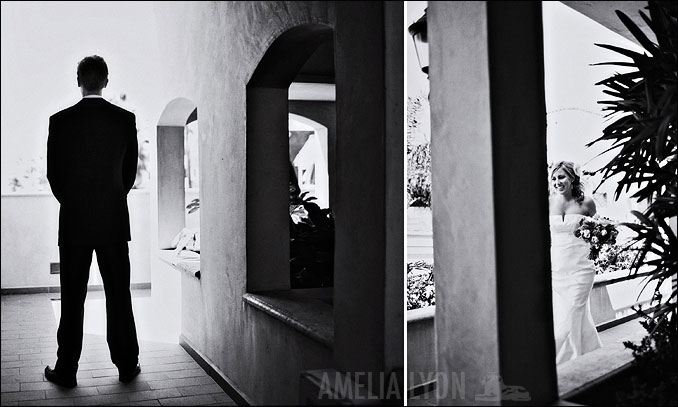 My favorite shot of the day!
One of my favorite moments of the day was during the ceremony when a very emotional vocalist was saved by her husband (groomsman) to help her finish the song...it was pretty sweet!