I remember when
Nicole
and I were kid sisters together, pretending to be sumo wrestlers on our parents' bed...LOL! Then, it seriously feels like yesterday, she met the man of her dreams and
got married
! NOW, my Pickle (Nicole) and Jeff are about to have a little baby girl! I can hardly stand it, I'm full of so much excitement I might just explode!
Lindsey contacted me a few months ago to book a portrait session with her newly married man Mike! I noticed at the bottom of her email a link to
her blog
, so I decided to click and suddenly, 15 minutes later, I was still looking at her beautiful work! I always get so flattered when other talented photographers contact Justin and I to schedule a portrait session. It's really humbling to shoot and provide a product for someone else that can really appreciate all of the hard work that goes into a simple portrait session.
We shot Lindsey + Mike right before Christmas in Palm Springs. We started their session out at the
Viceroy Hotel
and then courageously ventured out toward the desert to the windmills (I say "courageously" because the winds were INSANELY fast that day and there was all sorts of dust and debris flying around in the air, but the light and backdrop was too amazing to pass up).
I absolutely ADORED this shoot because of all the thought Lindsey put into her "look" and outfits (Mike looked dashing as well). You'll see what I mean below. Plus, to make things even better Lindsey hired
Nicole DeAnne
to come out for hair & make-up...it was a RAD shoot, to say the least!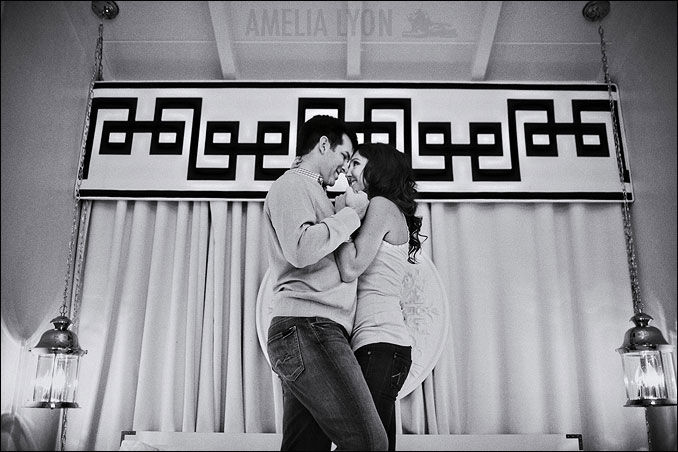 Lindsey + Mike, thanks for having us out!