Lindsey contacted me a few months ago to book a portrait session with her newly married man Mike! I noticed at the bottom of her email a link to
her blog
, so I decided to click and suddenly, 15 minutes later, I was still looking at her beautiful work! I always get so flattered when other talented photographers contact Justin and I to schedule a portrait session. It's really humbling to shoot and provide a product for someone else that can really appreciate all of the hard work that goes into a simple portrait session.
We shot Lindsey + Mike right before Christmas in Palm Springs. We started their session out at the
Viceroy Hotel
and then courageously ventured out toward the desert to the windmills (I say "courageously" because the winds were INSANELY fast that day and there was all sorts of dust and debris flying around in the air, but the light and backdrop was too amazing to pass up).
I absolutely ADORED this shoot because of all the thought Lindsey put into her "look" and outfits (Mike looked dashing as well). You'll see what I mean below. Plus, to make things even better Lindsey hired
Nicole DeAnne
to come out for hair & make-up...it was a RAD shoot, to say the least!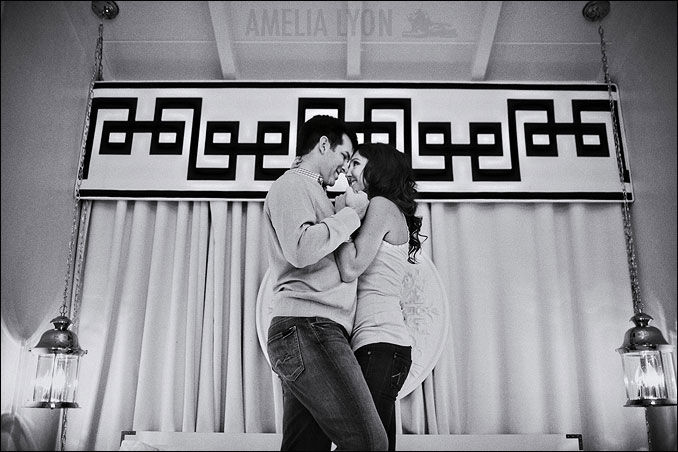 Lindsey + Mike, thanks for having us out!
I had never been to Tennessee/Mississippi until December of 2009! Justin and I were hired to fly to mid-USA to photograph the ever talented husband and wife team that make up
Allison Rodgers Photography
. I was very excited to meet both Allison + Jeff after hearing the fun stories from Justin when he met them at
Imaging USA
last year in Arizona.
The Rodgers needed their photos taken because they will soon be going on
tour with PPA
around the country, teaching and inspiring hundreds of other photographers along their way. I'm not going to lie, I was VERY surprised that they wanted us to photograph them and I was that much more intimidated once we got into town and toured their amazing studio. These people really know what they are doing, and it was great to see how a different studio across the country runs their photography biz. Despite my nerves, Justin and I were glad and excited to do them the honors!
Of course we had to take advantage of the the twiggy trees...I have a slight obsession with this sort of setting (maybe it's because we don't get to see much of this here in SoCal).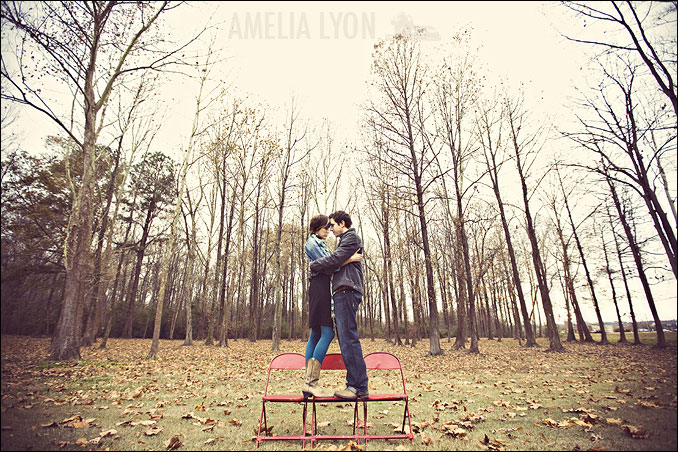 Thank you to Allison & Jeff for having us out! I had a great time visiting Tennessee/Mississippi, even though it was only for a day and a half. PLUS, I got to try fried pickles for the first time and I have to say that they are delish!
We're also very excited to be new members of the highly recognized photography organization known as
PPA
!