Come one, come all to one of the RADDEST bridal/groom events ever....
HITCHED
! Seriously, you don't want to miss out on this boutiquey event to inspire, meet, mingle, dance, and visualize what your wedding could look like! Plus, you'll want to come & meet Justin and I, along with many other awesome vendors in the wedding industry...not just any vendors, but COOL ones that have fantastic style and much to offer and add to your wedding day!
Click here
to get your tickets!
Also, as a featured vendor at the Hitched Event, we have the great opportunity of giving away two tickets to a lucky couple! All you have to do is leave us a fun comment below and if you catch our attention enough you'll win!!! We'll announce the winner tomorrow at 1pm! If you don't win, be sure to buy your tickets online ASAP as the event happens THIS SUNDAY!!! See you all there and can't wait to see who wins our free tickets!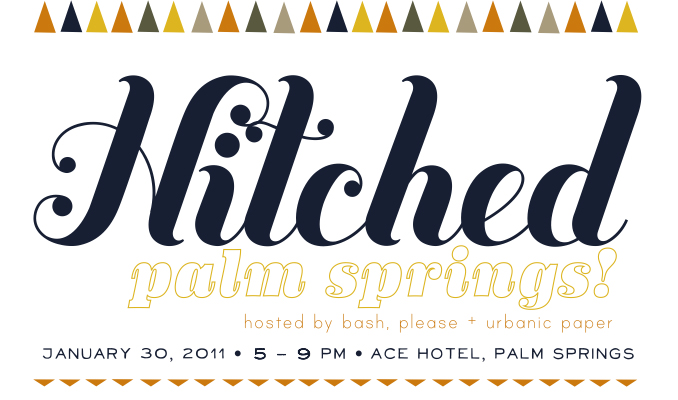 Happy New Year everyone! I wanted to do a quick post featuring images from our last
LYON-SHOP
that took place in Manhattan Beach at the
Shade Hotel
. Also, for anyone still interested, we DO still have seats open for the LYON-SHOP in Las Vegas on February 19th,
CLICK HERE
to reserve your seat asap! You can also get more info about our workshop by visiting our
LYON-SHOP site
!
On the day of the LYON-SHOP we conduct two live shoots. The first live shoots we covered creative use of the available light, working with your subject, client interaction, creative use of shadows, different lenses for different situations, and posing. We were lucky enough to have two different couples model for us that day!
Last, but CERTAINLY not least, a HUGE thank you to all of our sponsors that help make this day possible:
The Lyons are ready to take over, conquer, and succeed in 2011! Bring it on!!! Stay tuned for a recap with all of our favorite wedding photos, engagement photos, ring shots, and family photos of 2010!!!