Now that you've seen their engagement session we are ready to unveil the wedding of Claudine + David! They were married on September 19th at the
Sacred Heart Chapel
on the campus of LMU with a sweet reception that followed with their closest friends and family.
Claudine + David were great in front of our cameras, although they did admit that it felt super weird for them and sort backwards. Both Claudine and David are talent producers by day and are usually working behind the scenes with photographers and stylists for their clients. I thought it was great that they finally got to be the ones in the lime-light on their wedding day!
My favorite item of the day, Claudine's shoes!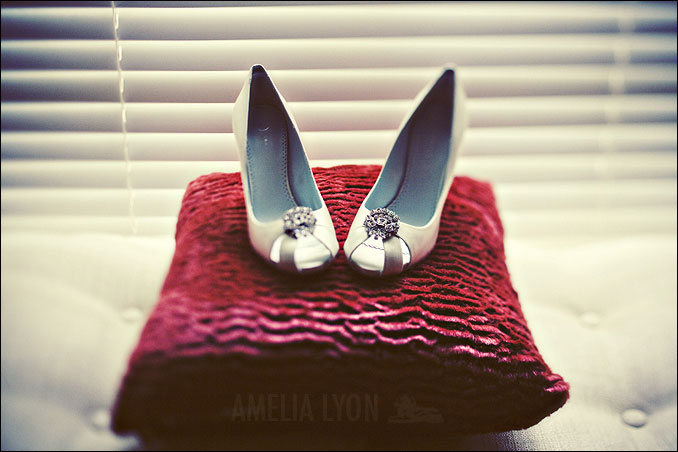 Don't forget to check out their slideshow with more photos by
clicking here
!