Lately my boys have been playing pretend and dressing up! It's really fun to watch their imaginations run wild involving mostly super heros, dinosaurs, pirates, & cowboys! It usually starts in the morning with the super hero capes. Yesterday after I dropped Hudson off at school Sloan begged me to put on his super hero costume. Little did I know that he would want to wear it ALL day long! It was adorable! I let him embrace his inner Super Sloan!

I have this random hallway in my house, perfect for a quick "photo shoot" of my kids...I use it quite often, it has the most perfect bounced light coming in from the french doors over to the hallway closet. Where is your favorite place for a quick shoot in your house?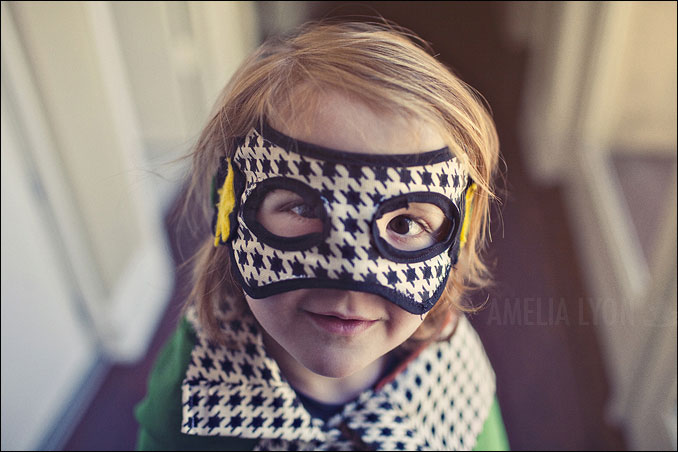 PS. Thanks to my talented sister in law
Jill
for the super hero costume...it never gets old! Remember when
I shot Hudson in it
?!