Today we were featured on
Lifetime's
television show
Get Married
. We were contacted a few months ago by Get Married to be interviewed specifically about then engagement sessions we shoot. We were flattered and excited, but I'm not going to lie, I was super nervous and even more nervous to see us on TV! I tend to get a little tongue tied when I'm anxious and I didn't want this to happen in the interview. Fortunately, Justin was also interviewed at the same time with me so that definitely helped. I think over all we did a pretty good job, although you can tell that I really wanted to put my two bits in (lol!).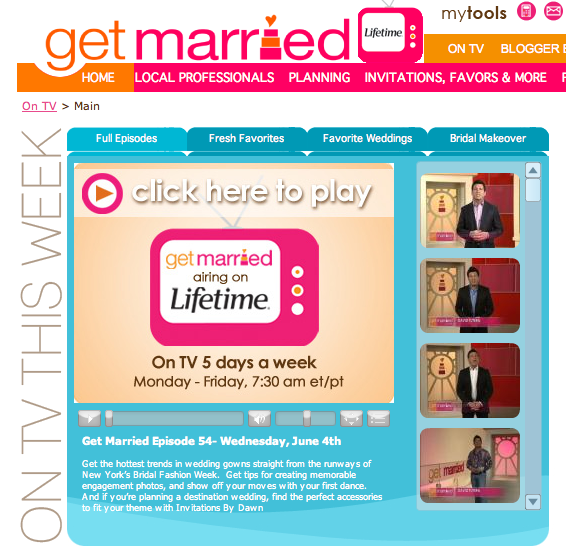 You can view the full episode (#54) by
clicking here
, our segment is featured in the middle. Thanks to the Get Married crew, it was definitely a little adventure for us! This episode will also air again June 11th on Lifetime, check your local listings to find out what time it plays, for us the show airs at 7:30am.
Trackbacks
Listed below are links to blogs that reference this entry:
See us on TV!
. TrackBack URL for this entry:
http://www.amelialyon.net/darkroom/mt/mt-tb.cgi/32
Comments