The Halloween Party at the
Ace Hotel
was seriously one of the funnest parties Justin and I have ever been to! We were invited to photograph it as well, it was super duper awesome!! What made the night even better was the fact that everyone, I mean EVERYONE put 110% effort into their costumes.
Justin & I went as skeletons with a bit of love....Yes, our costumes were home-made!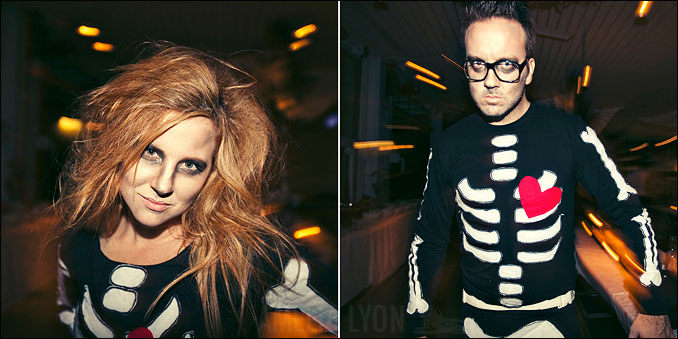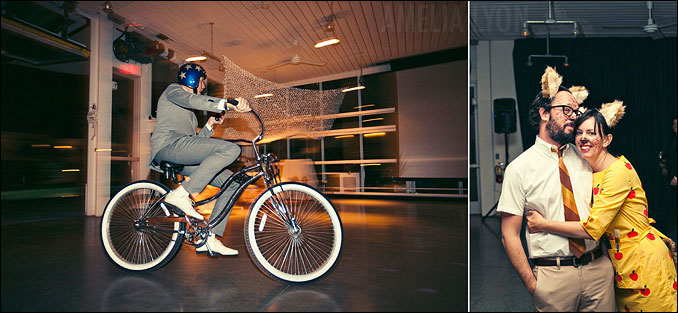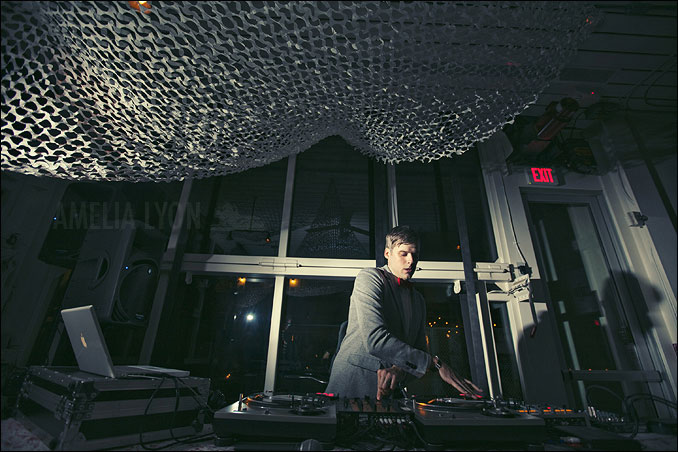 Of course we had a fantastically frightening, but delicious set up from My Sweet & Saucy Shop!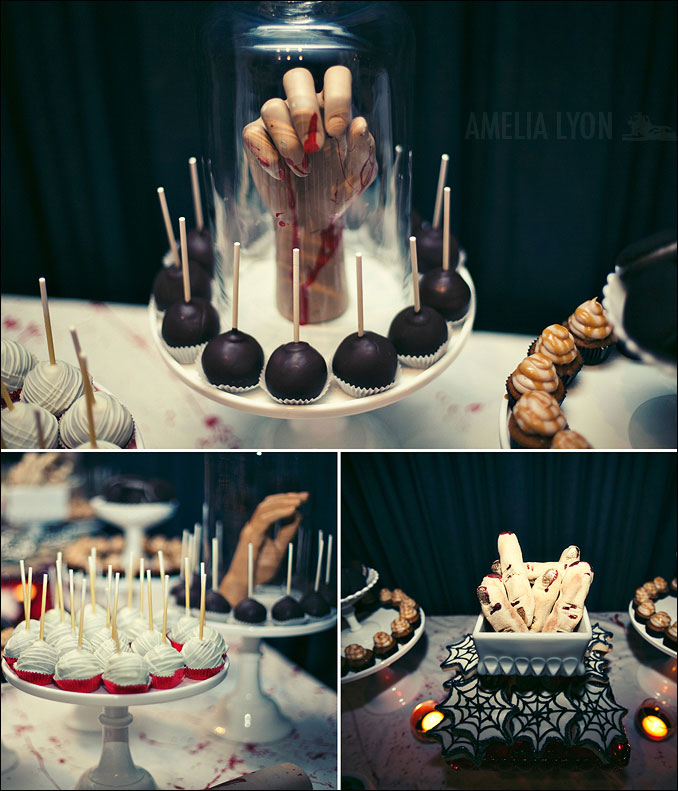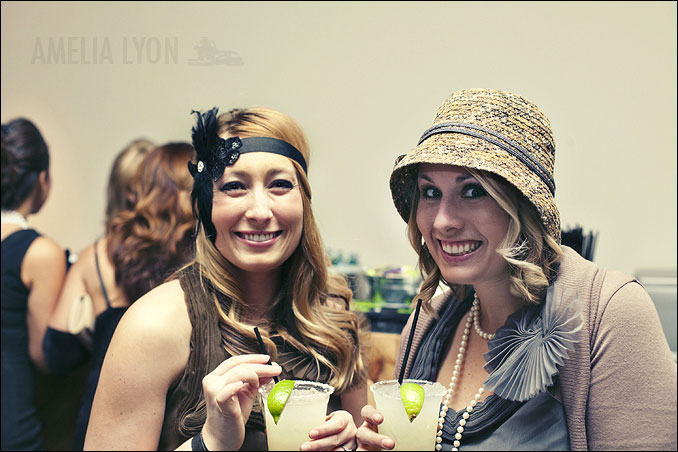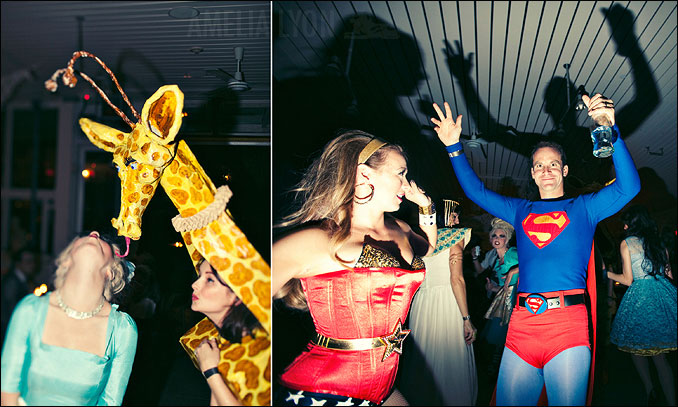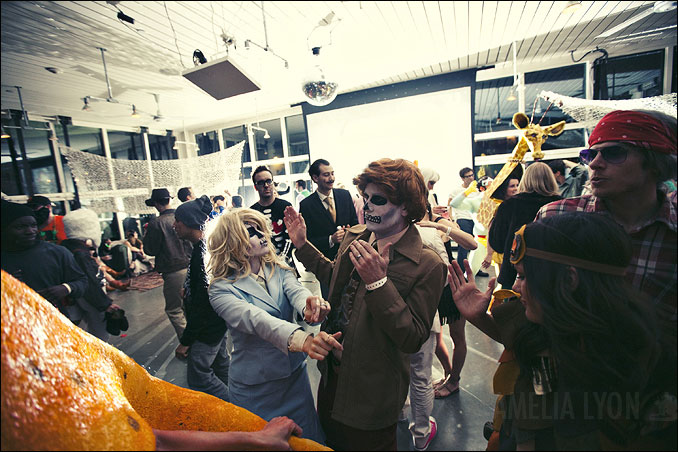 I thought this double rainbow costume from 100 Layer Cake and Hi Design House was brilliant!
Looking forward to working with Bash Please again for the upcoming
Hitched Event
!!!