We have been getting so many comments and emails from other fellow photographers who are curious to how we get "the look" we get, so we've decided to post some before and afters with some action recipes from the coolest action sets out there from the
TOTALLY RAD ACTIONS!
If you haven't purchased these actions to enhance your digital images we HIGHLY recommend getting them! I think the reason why we love them so much is because they allow us to get sort of a vintage film look without loosing the quality of our colors and resolution. They also allow us to combine as many actions we want to get "the look" we are trying to go for.
The following two Before-and-After's where created using both Totally Rad Actions! and
TRA2 - THE REVENGE.
*Before-and-After set #1 recipe for color(I also just realize that the After is on the left and should be on the right, oops! You'll get the idea anyhow):
1. Yin/yang (painted in desired areas of dodge and burn)
2. Bullet Tooth (opacity to 25%)
3. Get Faded (opacity to 40%)
4. Warm it up Kris! (opacity to 20%)
5. Boutwell Magic Glasses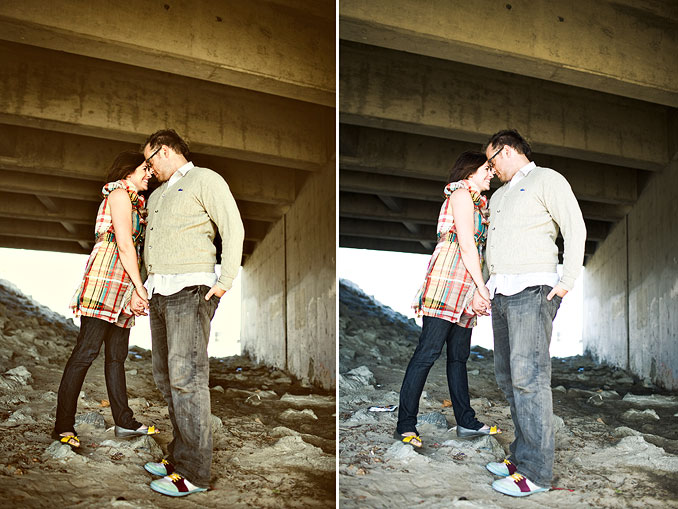 *Before-and-After set #2 recipe for black and white:
1. Desaturate image prior to starting recipe
2. contrast (opacity to 50%)
3. Yin/Yang (painted in desired areas of dodge and burn)
4. Detroit (opacity to 50%)
5. Grainstorm
6. Boutwell Magic Glasses