This Christmas was one of the best holidays to date! For the first time both of my boys were totally into the whole baby Jesus and Santa Claus thing. They both could understand and logic why we celebrate Christmas. Their little enthusiastic spirits have made this Christmas season filled with so much joy, laughter, and excitement! I feel beyond happy for the many things I have been given in my life. My loving husband, my wonderful children, a talent that I find complete happiness in, wonderful clients, a roof over my head, a warm bed to sleep in, food in my tummy, and a firm faith that Jesus is the Christ. There is a deep gratitude I have for the sacrifice He made for each one of us. I don't mean to get all preachy, but for this time of year I feel it is only appropriate. Merry Christmas to all!
Here is Hudson making his Christmas

scribble

letter to Santa...too cute! Do you like his backwards "s"?!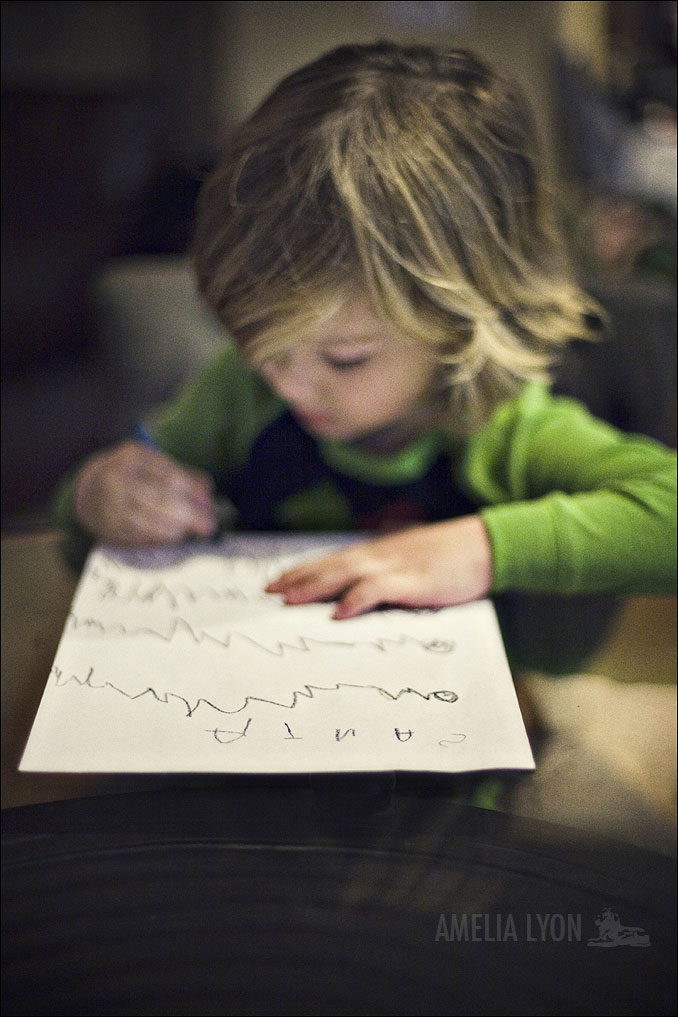 Hudson & Sloan were so excited to see that Santa had eaten some of the cookies they left out for him.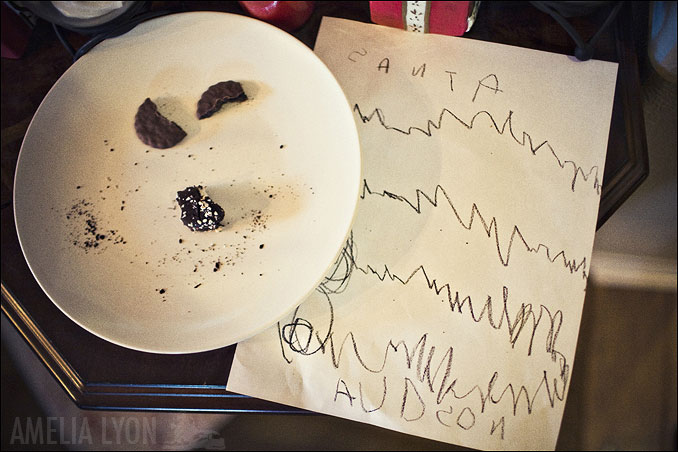 Now that Christmas is over, we are looking forward to an amazing new year! There is so much to look forward to, so many more amazing people to work with, and many more blessings to be had! Here's the Lyon family wishing all of you Happy Holidays and a VERY Merry Christmas!
PS. Keep a look out for our next post on the 28th where we will announce the top three submissions for our big Wedding Photography giveaway! There is still some time to send in submissions, so if you know of any deserving couples please email amelia@amelialyon.com.