A few weeks ago we had a super fun time capturing Stephanie and Tom at the Orange County Fair. When Stephanie and Tom had mentioned that they wanted to do their engagement photos there we were initially hesitant because the fair tends to be a crazy busy place and shooting there would be kind of tricky, BUT we were up for the challenge and ended up with some awesomely colorful images!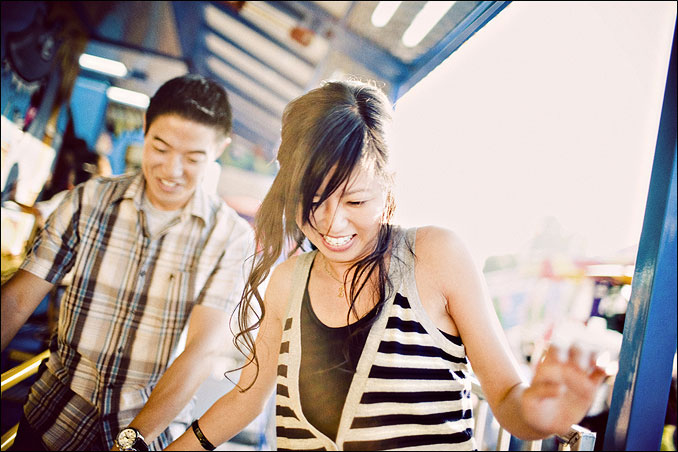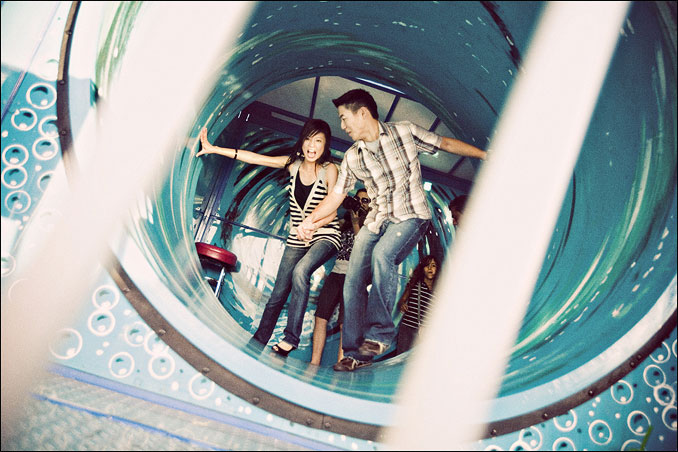 LOL!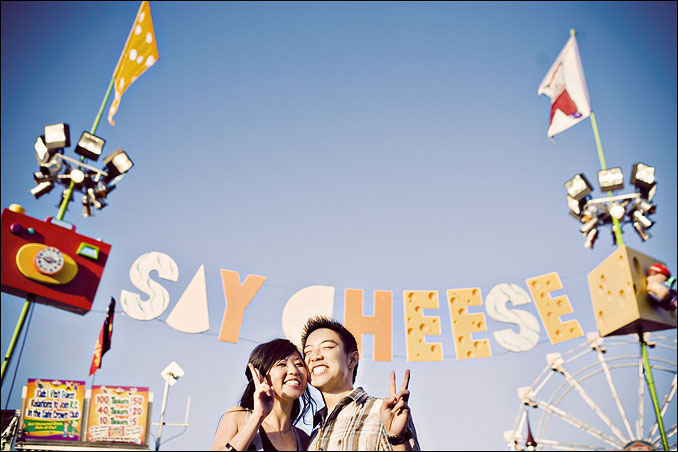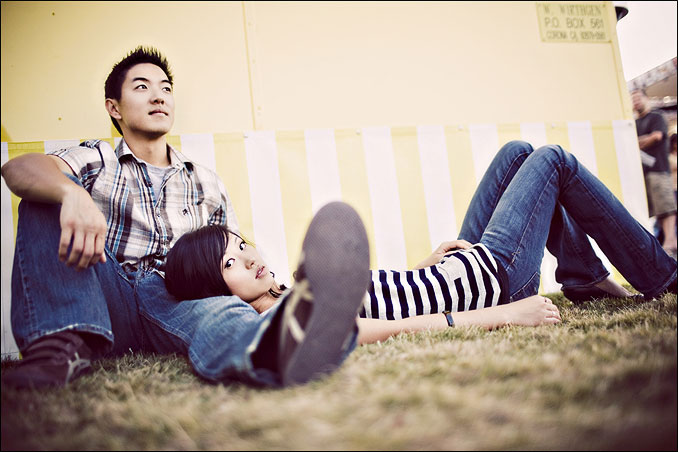 We completely enjoyed watching the dynamic between Stephanie and Tom...super funny and photogenic!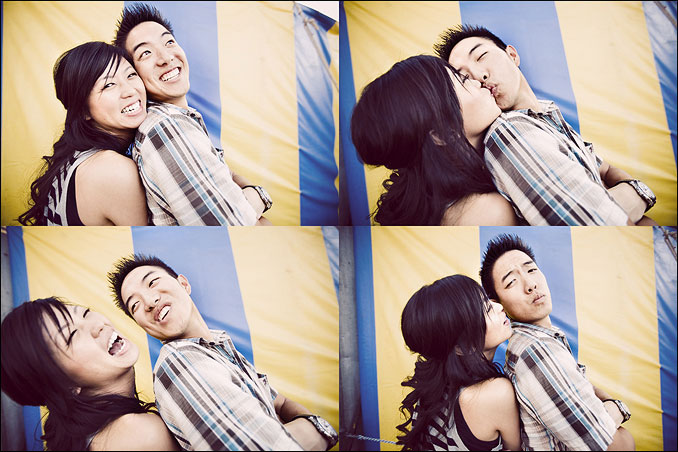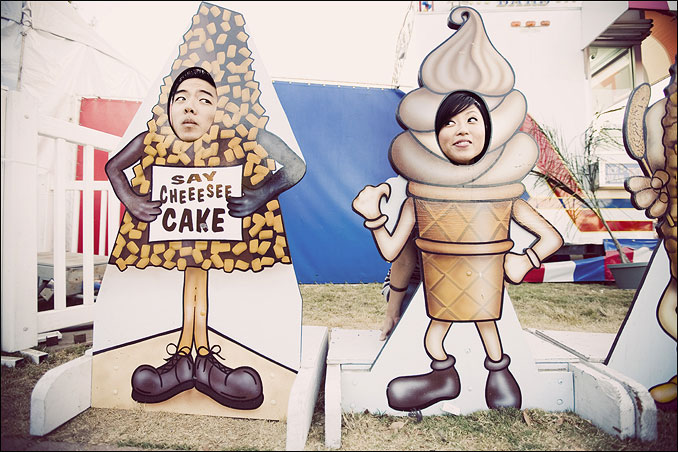 Tom insisted on taking a shot of us too! Hee-hee!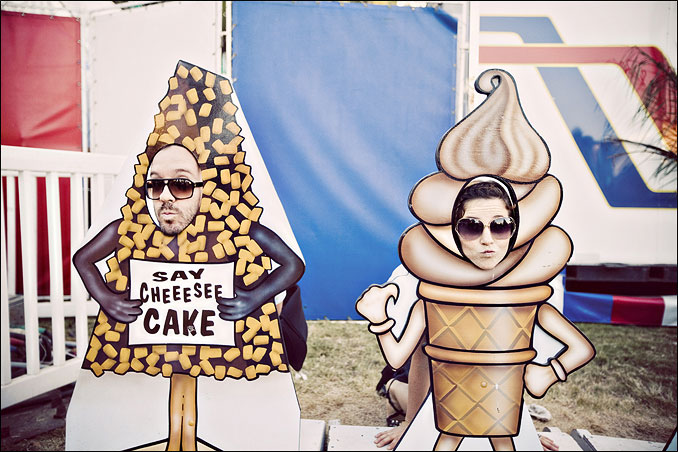 You can't go to the fair without getting some junk food...here's what we found! Worth it?! Heck yes!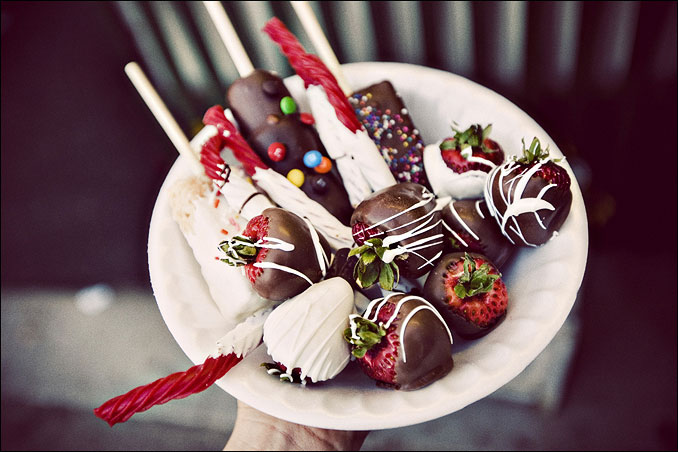 Stephanie and Tom's wedding will take place in October...its gonna be a good one!