I first met Sarah + Eric at a friend's wedding a few years back. They made such an impression to me that I hadn't forgotten about them. Then, earlier this year I met up with them for a consultation, I expected to meet a couple I had never seen before, but as soon as they arrived I instantly remembered who they were! Needless to say, after our consultation they hired Justin and to shoot their wedding day!
I don't normally tell about my clients' love stories, but this one is so significant and warrants applause because of everything that has happened. Sarah + Eric met on E-Harmony nearly five years ago and immediately hit it off, they were like every other couple, in love and realized they wanted to get married. Eric proposed, Sarah said yes, and just a few short months later on 7/07/07 their lives would both change forever as Eric was involved in a major, paralyzing car accident. An accident that would take the use of his body from the waist down. The plans they had for planning a wedding had to placed on hold as Eric recovered, went through bouts of physical therapy, and learned how to take life a few feet shorter in a wheelchair. Now, finally, four whole years after the accident they get to have the wedding they always wanted!
As I shot their engagement sessions (we had to shoot two in order to accommodate Eric and outfit changes), I got bits and pieces of their love story, and as I went home their story weighed heavy on my mind. How courageous they both were to jump through all of these hurdles together, how happy they both looked, and how much unconditional love I could see through my lens. This is a story I'll never forget, thank you to Sarah + Eric for teaching me and allowing me to capture your love, it truly has been an honor and I am really looking forward to the wedding day!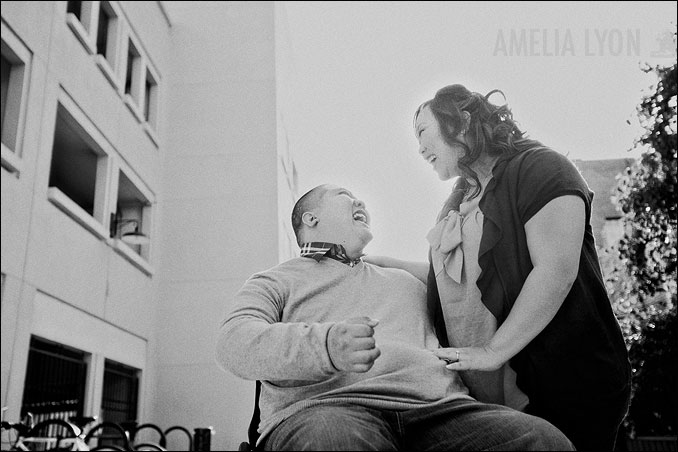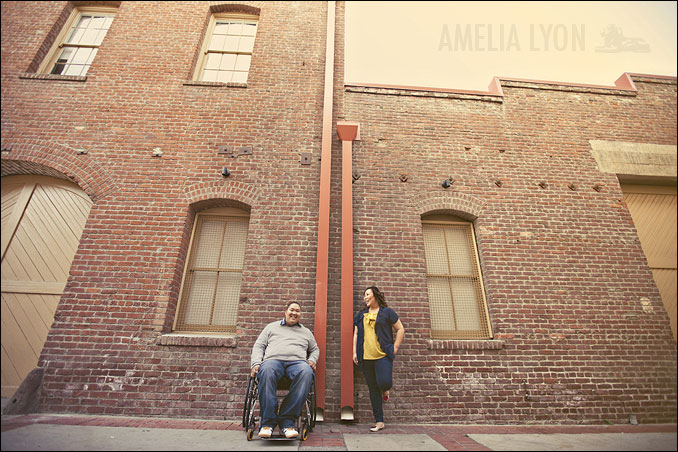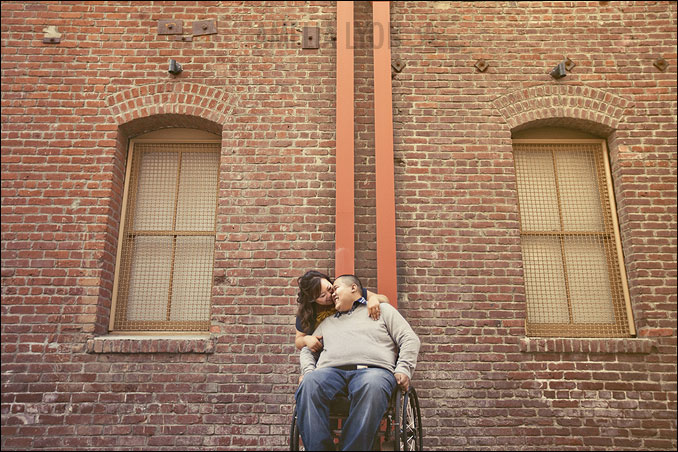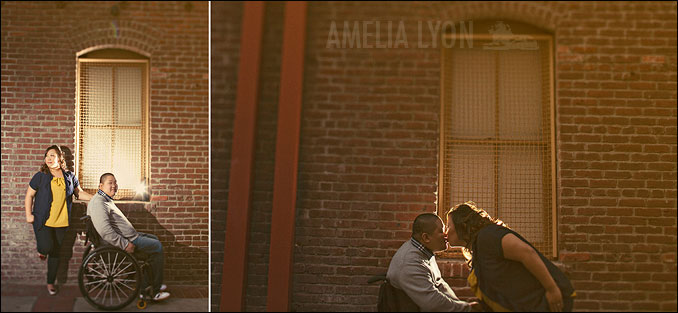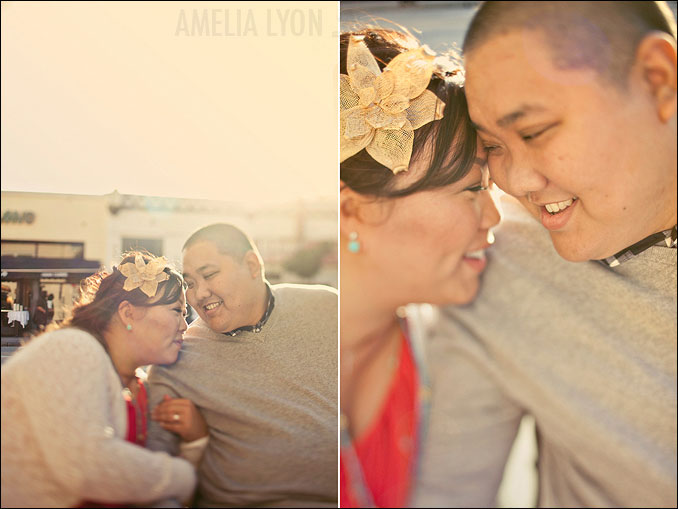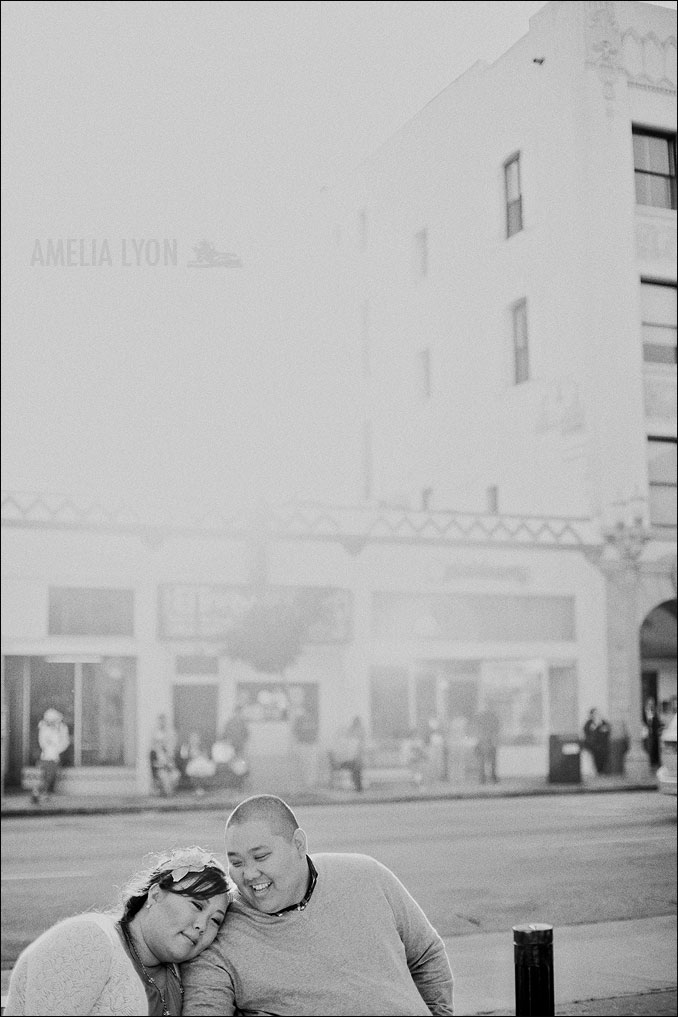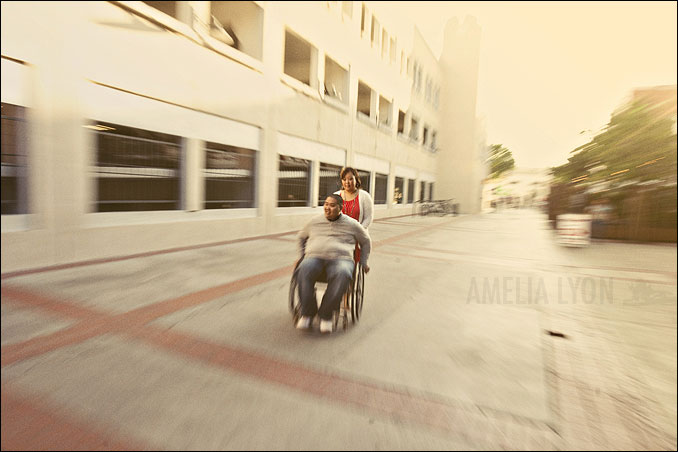 This series is so awesome, Eric wanted to show off how excited he was to be marrying Sarah...so he did!