When searching for a location to photograph Patricia + Art for their engagement session, Justin reminded me of the awesome colors we had seen a few weeks prior in Downtown Silver Lake. We decided to go there and we seriously had so much color to work with...I loved it!!! It was also helpful that Patricia + Art were great subjects to have in front of our camera, super photogenic and ultra fun to work with!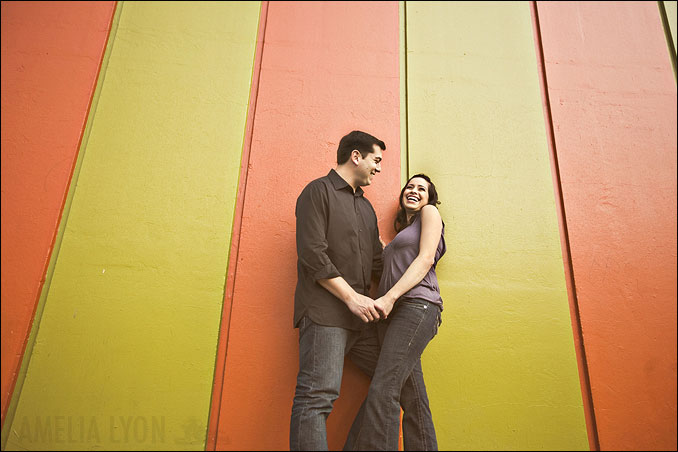 I know that this counts as two photos, but together they make for my favorite "diptych" of the day!
On the side of the road against this amazing teal building we saw this old school yellow bug bus...we had to take advantage of the situation.
Where's Waldo????
I literally saw this writing on a metal bar right next to where we were shooting, thought it would help tell the story a little better:)
Sun-glare and twiggy trees equals I'm in love!
Lastly, a shot of the city over Echo Park.