When we first met with Jeannette and Glen they mentioned that Glen was going to fly Jeannette to Chicago for her birthday, immediately we thought "wouldn't it be fun to shoot their engagement session there, too bad we'd have to take a flight out there to do it!" The funny thing is that Jeannette and Glen were thinking the same thing! Only they were completely serious about flying us out to this amazing city to spend an afternoon shooting them! Of course we agreed and pretty soon we found ourselves in the middle of Chicago with our new clients!
And lastly, my favorite shot of the day! Love the shadows over their heads!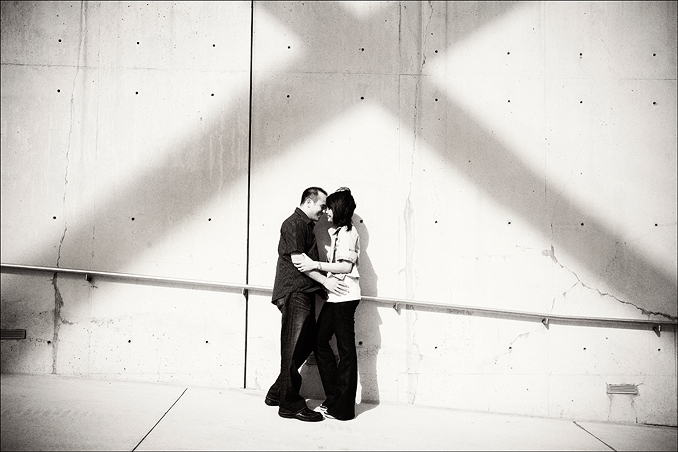 We loved going to Chicago and even more loved capturing Jeannette and Glen in the big city! A big thanks to them for flying us out there!